Ideas

For some simple automatic modes I'm using Integer Parametar(Adjust Item) as speed setpoint in DMAC, like on the picture: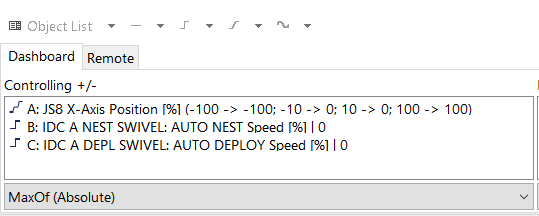 As this unit can go 360 all around, I would like to give it shortest path to final points, but for this I need to change direction of Controlling vars(for ex. Auto NEST Speed ,sometime need to be positive and sometime negative).
How can it be done, because I'm not able to find solution for this?