News

IQANdesign 6 released
For an introduction to IQANdesign 6, see: http://solutions.parker.com/IQAN.
Main features
Integration of Matlab/Simulink blocks
IQANdesign 6 introduces a feature for integrating Simulink models; With the IQAN toolbox for the Mathworks software Simulink, a designer can generate blocks from a Simulink model of a controller, and integrate this in an IQAN-MC4x
application.
More information about the IQAN Simulink toolbox is found on the IQAN store, here.

Implemented for IQAN-MC41, -MC42 and -MC43, the feature is not yet implemented in MC4xFS.


J1939 improvements
Multi-packet and text support on JFIN/JFOUT
It is now possible to use JFIN/JFOUT for handling both incoming and outgoing J1939 messages where the PG data length is longer than 8 bytes, multi-packet messages.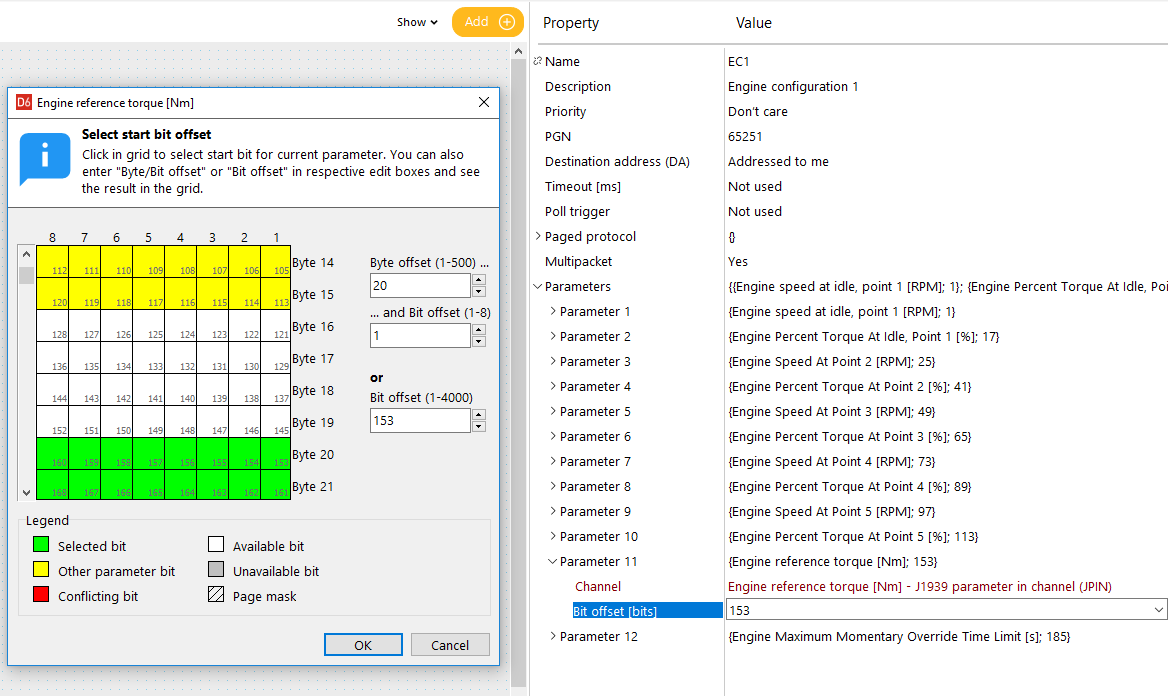 Text is supported by new channels TPIN/TPOUT, removing the need for the previous JTOUT channel: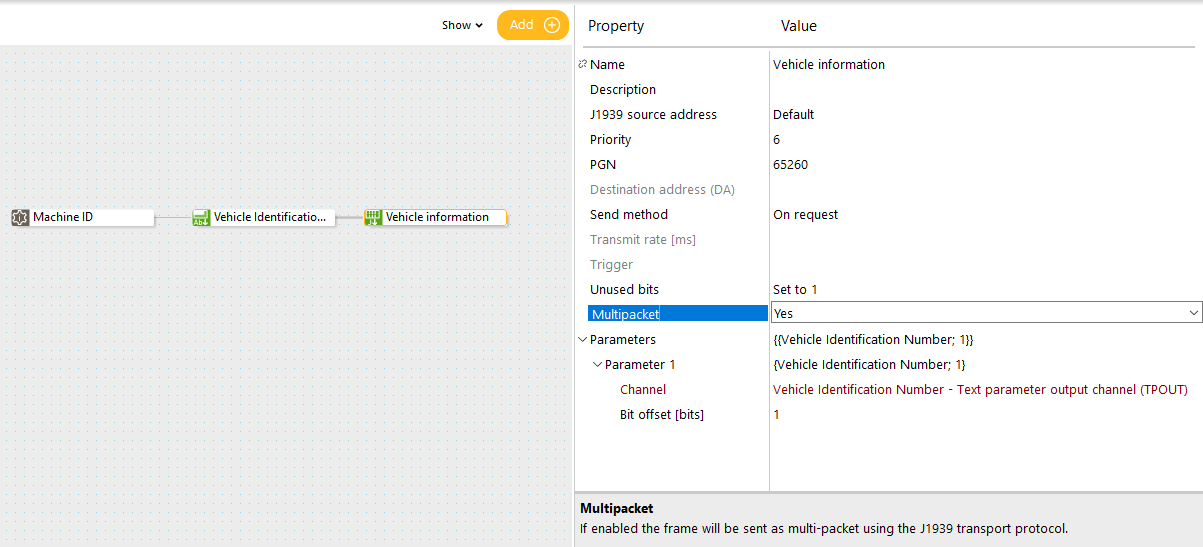 Add Blinking Lamp status to MDGN:s for J1939 DM1 decoding, controlled by property Enable lamp flash on DM1 in a channel.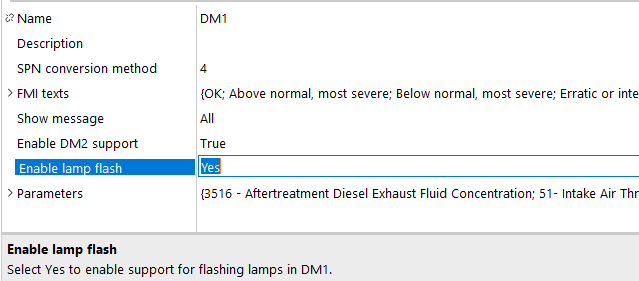 Improved support for J1939 Component ID and Software ID, can now be controlled by properties on a master module.
New expansion modules: XC41/XC42/XC43/XC44
The IQAN-XC4x is a new series of expansion modules based on the MC4x hardware.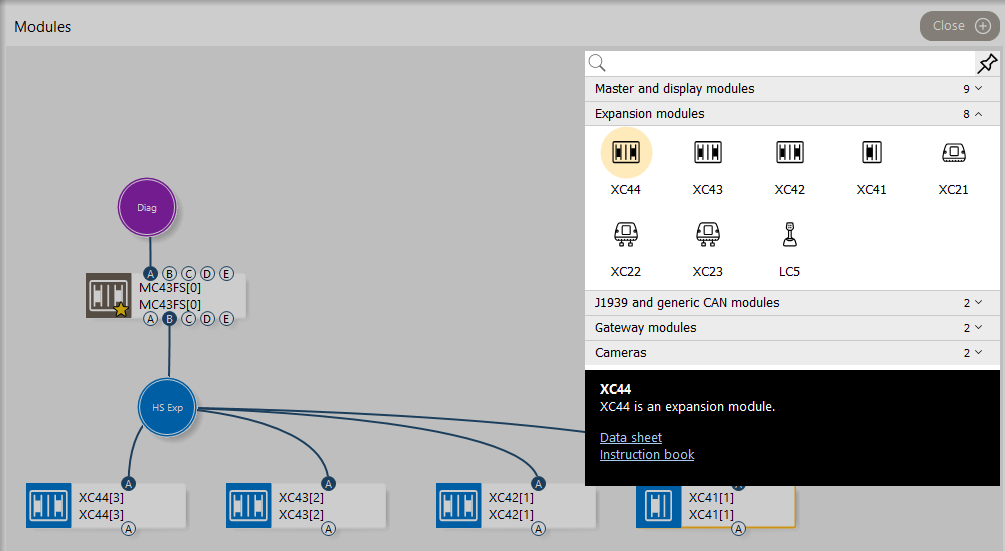 The modules have similar I/O capability as the corresponding MC4x, and support both classic CAN and CAN FD.
It is planned to certify the XC4x-series for functional safety, however, this is not yet done in 6.00.
New expansion bus type for higher speeds
New expansion modules XC4x have support for higher speeds, both classic CAN up to 500 kbit/s and CAN FD, with 500 kbps as nominal bit rate and 2000 kbps as bit rate for the data field.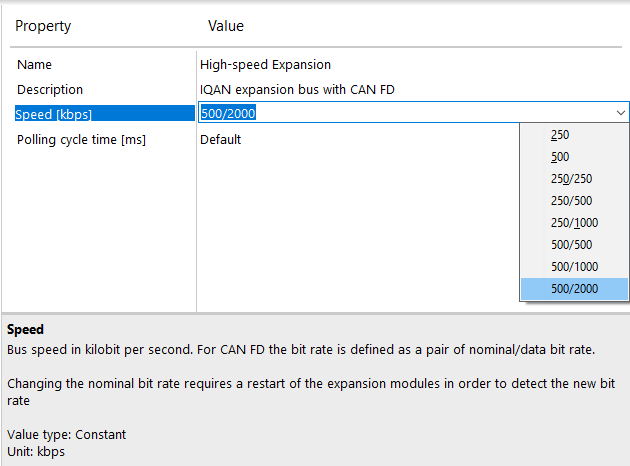 Speed is selected on the bus and automatically detected by the XC4x.
CAN FD is supported on MC4x and MC4xFS, on buses A to C
When this bus type is combined with classic expansion modules such as XC21, classic CAN with the lower speed 250 kbit/s must be used.
Remove modules no longer recommended for new design
IQANdesign 6 only includes the most modern target products. Following modules are no longer recommended for new designs, and are not carried over to IQANdesign 6:
IQAN-MC2

IQAN-MC3, IQAN-MC31
IQAN-MD3
IQAN-XA2. IQAN-XS2
IQAN-XC10
IQAN-G2/G3
XR radio
These modules will instead continue to be supported in the 5.x branch.
Other features
Measure function group utilization

When measuring, the function group header now shows utilization for that group. The value includes all channels and lower level function groups of the group.
COUT: Control "bidirectional" property with channel
Implemented
SV camera mirror in run-time
Moved properties for flip/mirror/bitrate/HDR from the camera to video control. This means that individual video controls can have different settings. Useful e.g. for setting a lower bitrate on display pages showing multiple camera images.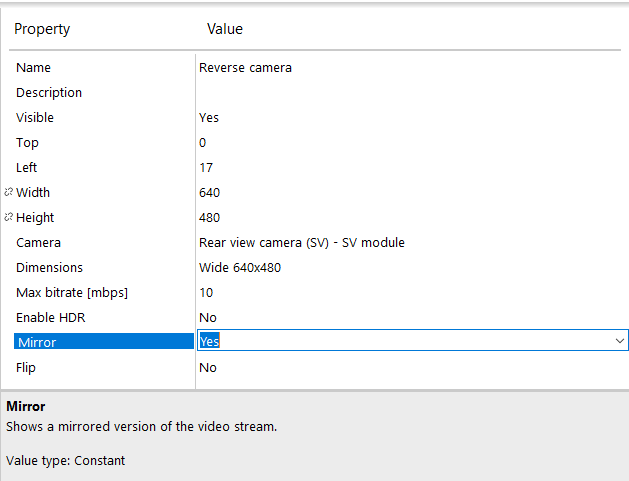 Move property "Connect to IQANconnect" to master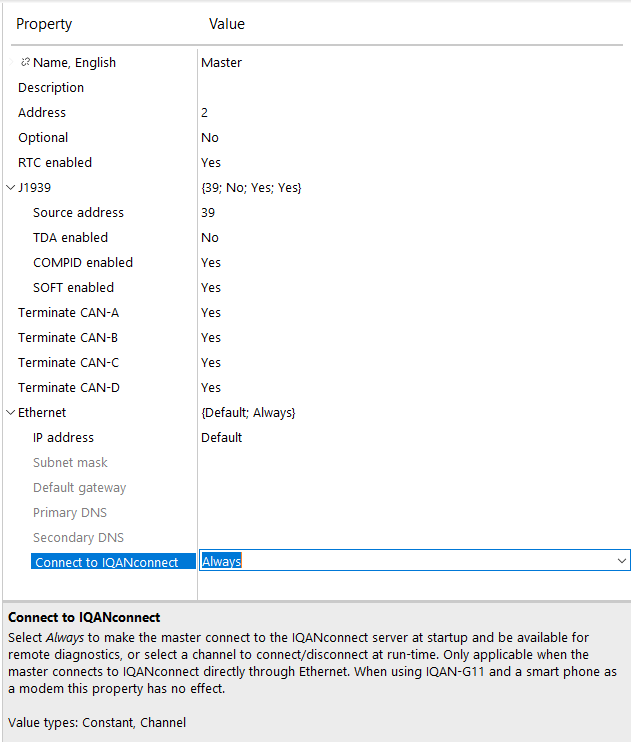 As this property only applies for connection to the IQANconnect server via the Ethernet port (not to G11/GT), moved from group property "Connectivity" on Security node to master module. Renamed group property "IP address" to "Ethernet".


Some 6.00 updates that will also come in the 5.05 release:
Implement full circle mode on the gauge control
Support external ESC key in PDF reader
Various bug fixes.
Version 6.00 is available on check for updates and on IQAN store (https://www.iqan.se/store/downloads.html).
Also, see