Questions

Hello
On the display ( MD4) we have a windows with CAN error. (see below, one example of message)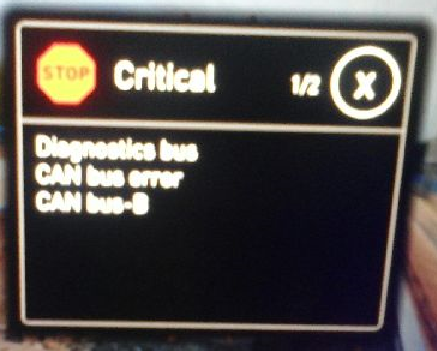 When the custumer deleate the message on the display, we don't find the recorder message on the file log. It s a big problem for him to analyse the origin of it.
We have a need to see this message on the log file to help the custumer to identify the problem.
I have the same problem with all messages errors.
We don't understand the reason why !!!
My système is composite of 1 MD4 and 2 MC3

my log directory contains
7 Item log with the same settings.
We think that we put the good setting inside.
Enable , visible are " YES" and the Log full behavior is " Continue logging" ( see below )

Do you have a solution for record the error message in the log fil ?
Please feel free to contact me if you have any questions .