Questions

i'm trying to read a canbus communication between an MD4 and 3 generic can-devices. 
i've got the USB-8473 from National instruments and are ready to hook it up. 
Do i just hook CAN_H to CAN_H and CAN_L to CAN_L on the usb device and start using it?
Or do i need to feed any VREF or V+/V- to the usb-device as well? 
Pinout from the NI usb-8473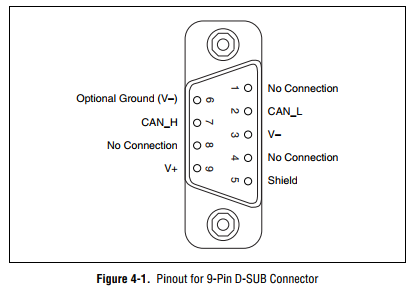 Best,
Robin