News

Main features
We are happy to announce that the 5.01 releases is now available on Check for updates. These are the key features the team has been working on for this release: 
IQAN-MC4xFS available as Early deployment
The software for IQAN-MC43FS, IQAN-MC42FS and IQAN-MC41FS  is ready and released in this version as Early deployment. The MC4xFS modules are the long anticipated Functional Safety versions of the MC4x controllers, designed to the rigorous requirements of IEC 61508 SIL2. 
Contact your local Parker representative to gain access to the module in IQANdesign, get the safety manual and place pre-orders. 
The new MC4xFS modules are pin compatible with the previously released MC4x modules, making it easy to upgrade existing MC4 applications to MC4xFS. 
Hint: Mark function groups as safety related in IQANdesign already when testing the I/O count, this will help when selecting suitable output combinations. 
More information will follow when the modules are fully released.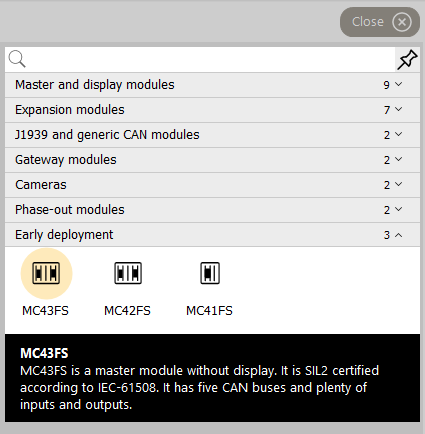 Block diagram updates
The show menu lets you select viewing of Available pins and occupied pins in the module block diagram. 
Categories for pull-up/pull-down inputs in block diagram and Add menu.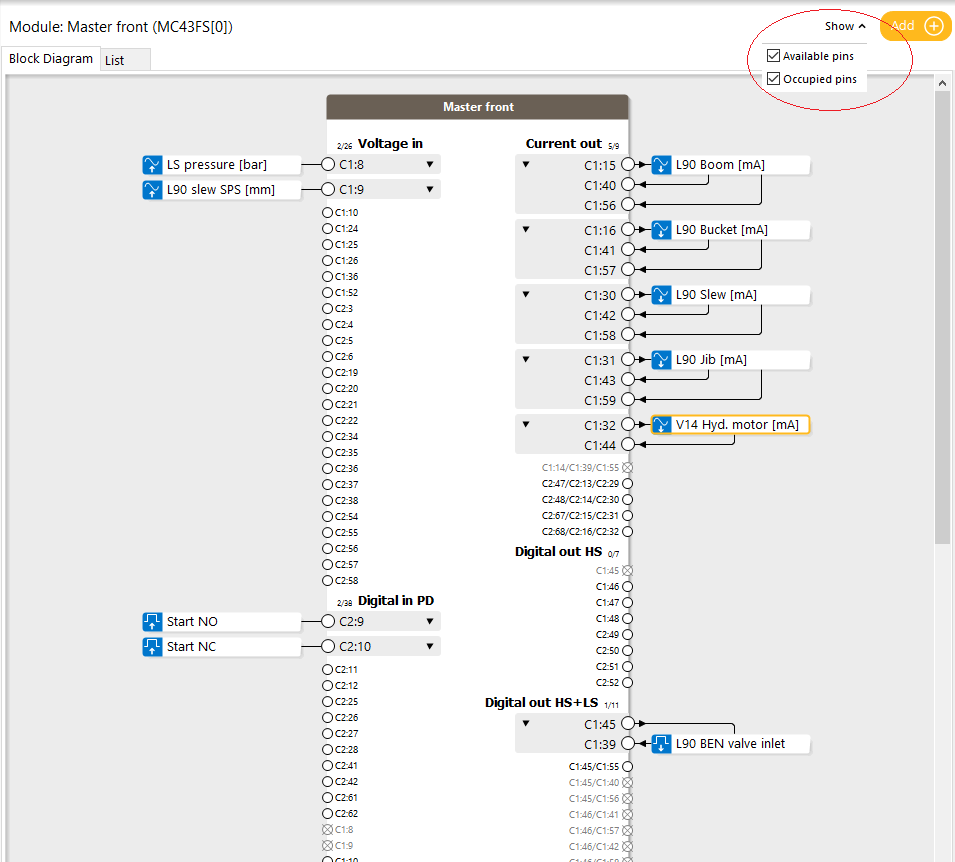 On MC4 it is now possible to use the unused pin from uni-directional COUT as the low-side for a Digital out HS+LS
Output PWM frequencies now available as drop-down on the pin.

Bus status and utilization
By selecting the individual masters in the system view, the master module CAN bus status and measured CAN bus utilization is shown. Bus utilization show peak value and current measurement on the same gauge. 
Red bus status indicated a critical CAN bus error.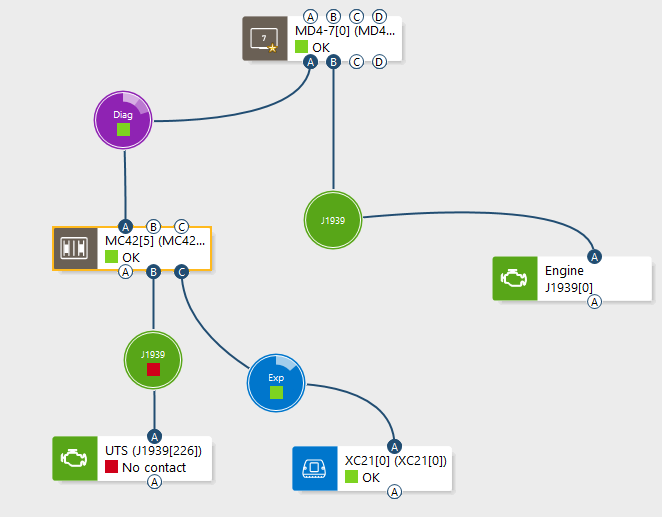 Replace channel references
By right-clicking on a channel and selecting Replace channel, a compatible channel can be connected to all channel references in its place. This replaces the channel references while keeping the channel, a useful tool e.g. when one needs to insert a channel.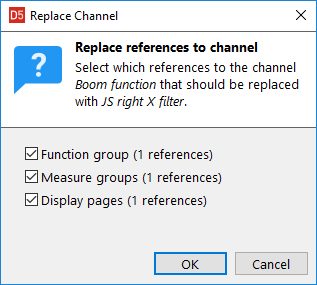 IQANrun show missing samples
In high-speed application and low bandwidth remote connections, it is expected that IQANrun that measure values are not read every system cycle. IQANrun interpolates between missing samples, to make this more visible the "Show missing samples" function is now indicating it with a vertical ruler.
Hint: When looking at missing samples, a temporarily changing the graph background makes it more visible.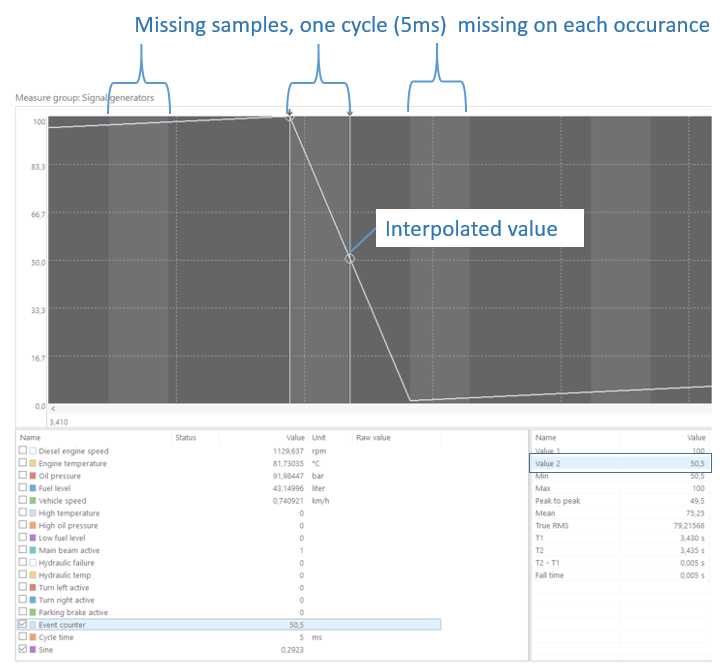 For more details, see release notes:
http://divapps.parker.com/divapps/iqan/Downloads/IQANdesign%205/ReleaseNotes5.01.32.htm
http://divapps.parker.com/divapps/iqan/Downloads/IQANrun%205/ReleaseNotes5.01.12.htm

http://divapps.parker.com/divapps/iqan/Downloads/IQANsimulate%205/ReleaseNotes5.01.12.htm