News

Version 5.03 of IQANdesign, IQANsimulate, IQANrun and IQANscript are available on check for updates.
New features
Multimeter in IQANdesign
The free floating quick-measure "Multimeter" window from IQANrun is added in IQANdesign. 
It is possible to bring up the Multimeter window and drag channels to it while measuring, or while editing the application.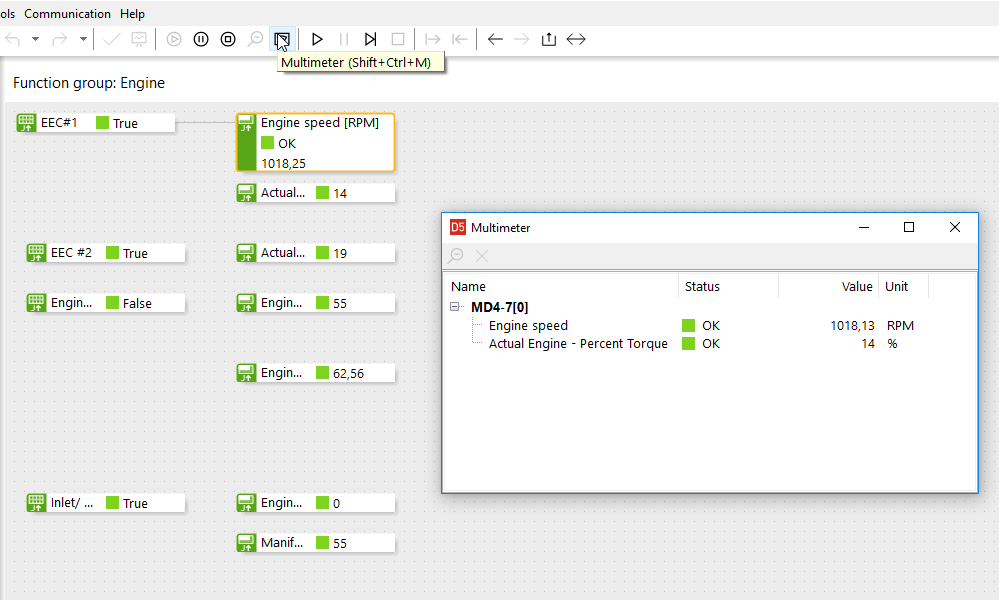 Use IQANdesign 5.03.12 for this feature
Graph measure in IQANrun multimeter
It is now possible to add a multimeter measure group to the IQANrun graph measure view by selecting the group or one of its items and clicking the graph
button in the multimeter toolbar. You can then use the same features as when measuring on a regular measure group, such as starting/stopping the measurement, zooming, saving etc.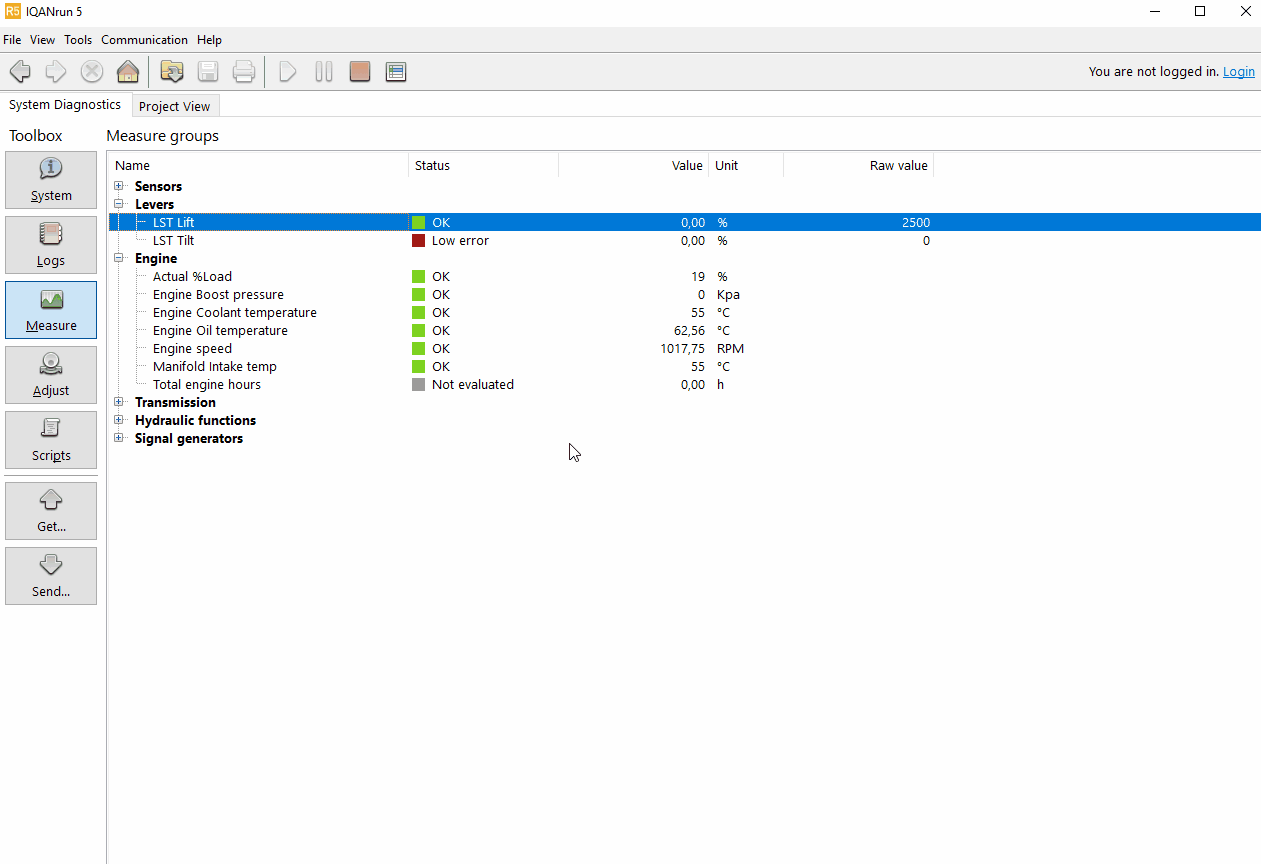 GT module and telematics node in IQANdesign
A new type of gateway module is added, GT - Gateway Telematics. This represents a generic Parker IQAN Connect gateway supporting IQAN remote diagnostics via IQANconnect and 
telematics; signal collection from the application sent to a server.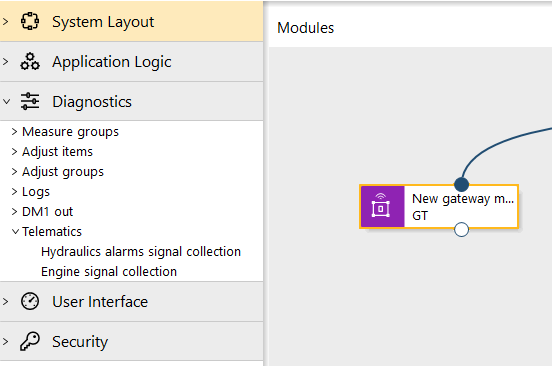 More information on the gateway hardware and the telematics service will follow in the next couple of months. 
Important bug fixed

XC21, XC22 and XC23 inputs frozen after cranking -fixed.
This problem existed in versions 4.07 - 5.02. The master module could freeze all input values of an XC2x if the module had a short dip in power supply,  <9V for tens of ms. The dip had to be short enough to restarte the XC2x whbefore it had timed out in the application. 
Applications with longer cycle times e.g. 50ms were more likely to be affected. 
For more details on 5.03 updates, see release notes