Questions

I am trying to flash an MC43-MD4 system using the G11 module and IQANsync and it will not accept the push.  I am running the latest versions of IQANrun and IQANdesign, as well as the updated firmware on IQANsync. 
When I click to send the program, the "sending request" dialog box comes up, completes the request, and then this dialog box comes up: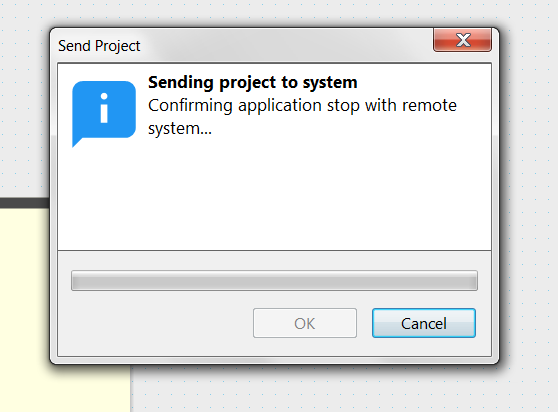 As soon as this box comes up the MC43 apparently shuts down and disconnects from IQANsync. 
We were able to pull the program off the machine but we cannot flash new programs, even after logging into the machine with root password.  All connectivity security prompts are set to "Always"
Any thoughts as to why I cannot push the program?