News

New features and updates
Zoom tool
It is now possible to zoom in IQANdesign system layout, module view and function group view. The zoom buttons are on the toolbar,  it is also possible to use ctrl+mouse wheel.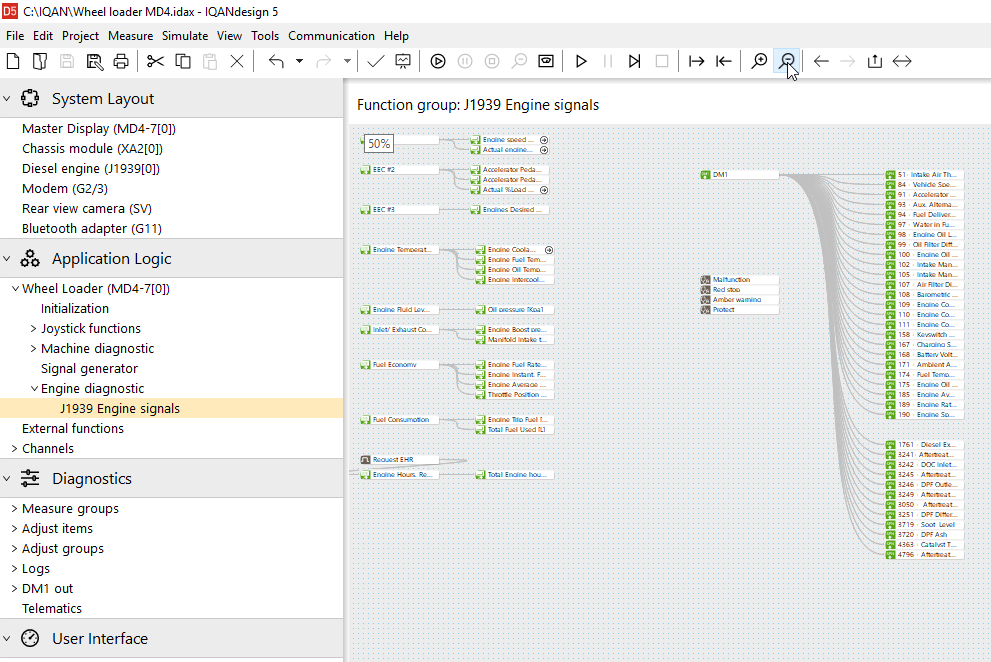 Multi master telmatics
Signals sent to the cloud server via the GT telematics gateway can now be taken from any master in a multi-master system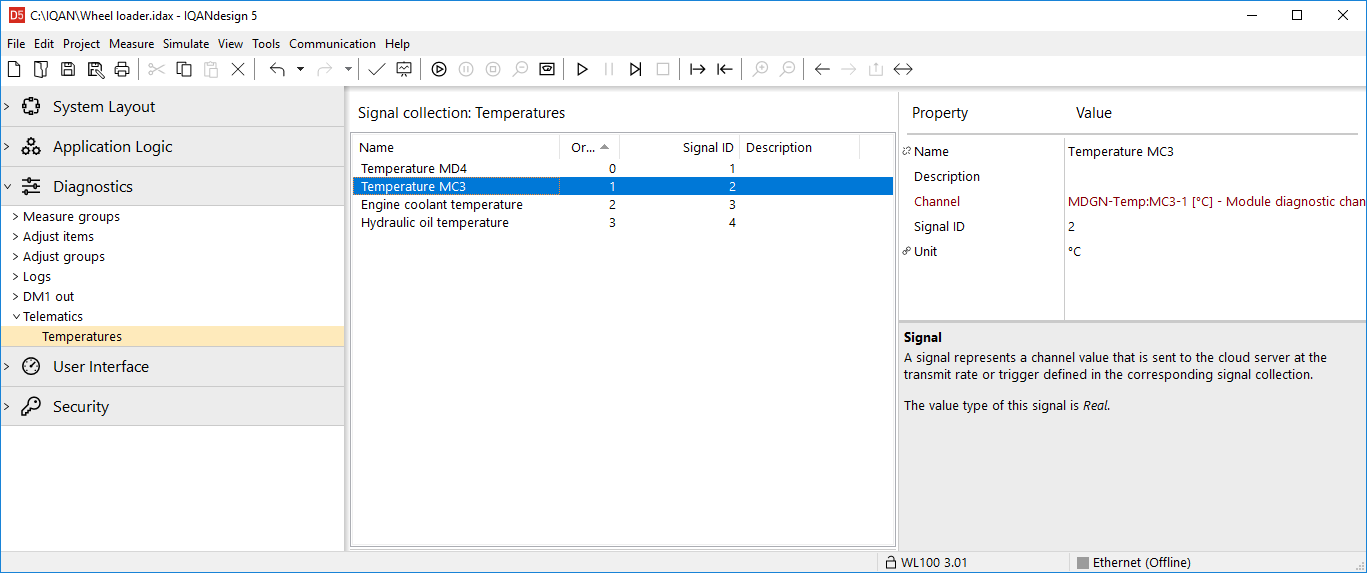 Integration with version control tools
When a version control tool is used for storing IQANdesign project files, the Diff functions in such tools can now be used, by calling the IQANdesign file compare with a command line argument.
For comparison using the IQANdesign project file compare:
IQANdesign.exe ProjectFile1.idax -diff ProjectFile2.idax

As an example, this how it may look in one tool: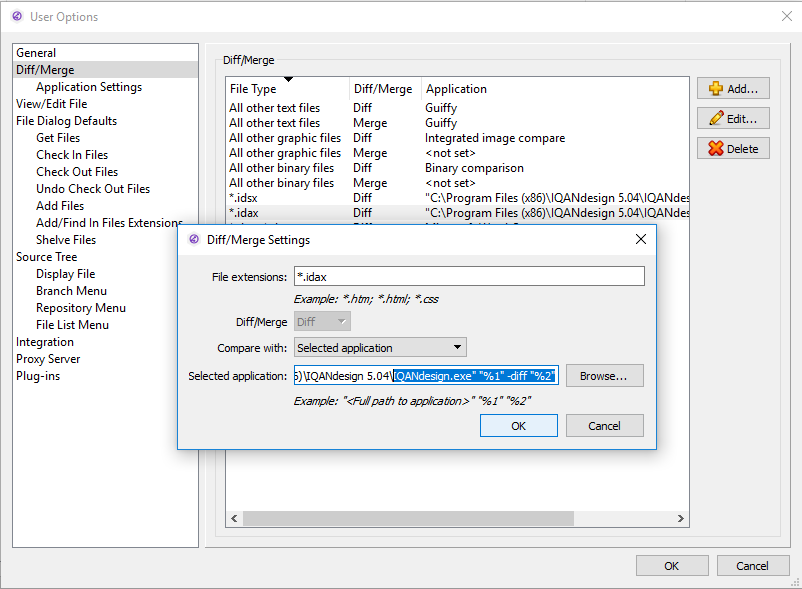 Example of IQAN file diff from the version management tool Surround SCM
This will launch the IQANdesing file compare function: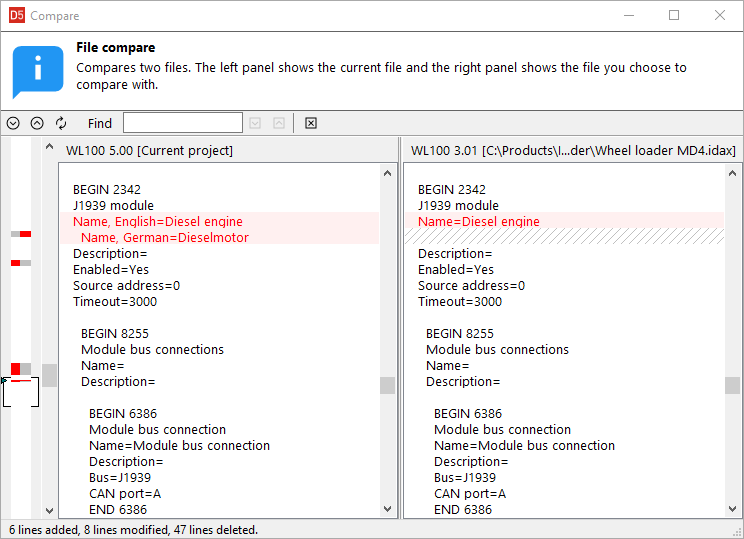 Example of IQANdesign file compare
Another approach is to use an external diff viewer for file comparison, for this solution it is useful to convert the project file to text format:
IQANdesign.exe ProjectFile.idax -saveas ProjectFile.txt
The file compare and save as text currently works with IQANdesign project files, *.idax and stripped project files,  *.idsx.
Link to IQAN store for expired license
IQANdesign 5.04 requires a valid subscription license to be installed. When an existing Creative Studio license or an IQANdesign license older than one year is entered, the setup program provides a link to IQAN store to upgrade the license.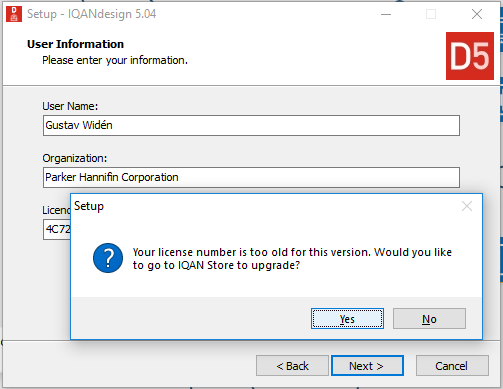 During the introduction period (ending 1'st of July 2019) for the new license IQANdesign licensing, the first renewal year on old licenses is free. Follow the link to IQAN store for details.
For more details on what's new, see release notes:
http://divapps.parker.com/divapps/iqan/Downloads/IQANdesign%205/ReleaseNotes5.04.8.htm
http://divapps.parker.com/divapps/iqan/Downloads/IQANrun%205/ReleaseNotes5.04.6.htm