Questions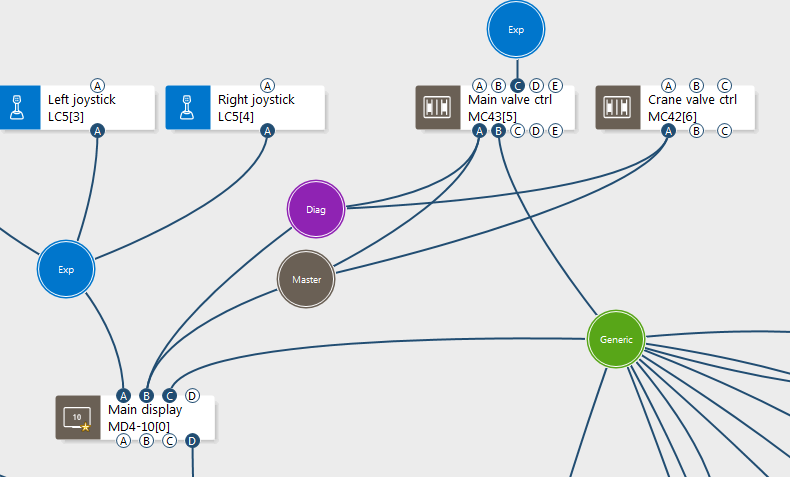 We have 3 master modules connected according to image above...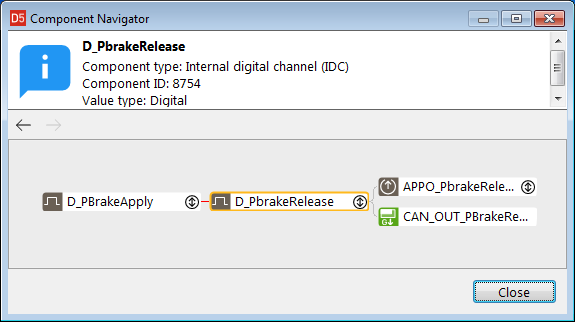 We send a P-brake apply command according to the image above. One goes out through the APPO_PbrakeRelease channel supposedly through the "Master" CAN-connection. The other goes out as a Generic CAN-signal through the "Generic" CAN-connection...

The APPO_PbrakeRelease channel is configured as shown in the image above. 1s transmission rate or on change.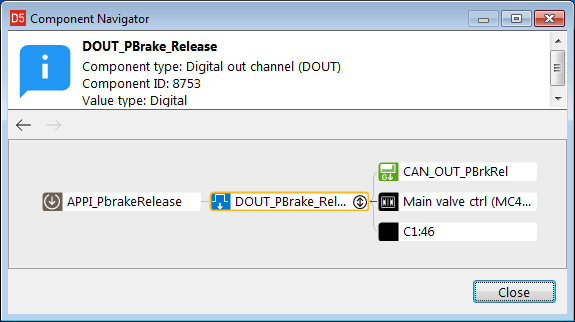 On the receiving side, the input is controlling a digital output. The value of this digital output is also transmitted on the "Generic" bus. In other words, on the "Generic" bus we can see the value that should be sent out through the APPO_PbrakeRelease channel as well as the value that is received on the APPO_PbrakeRelease channel...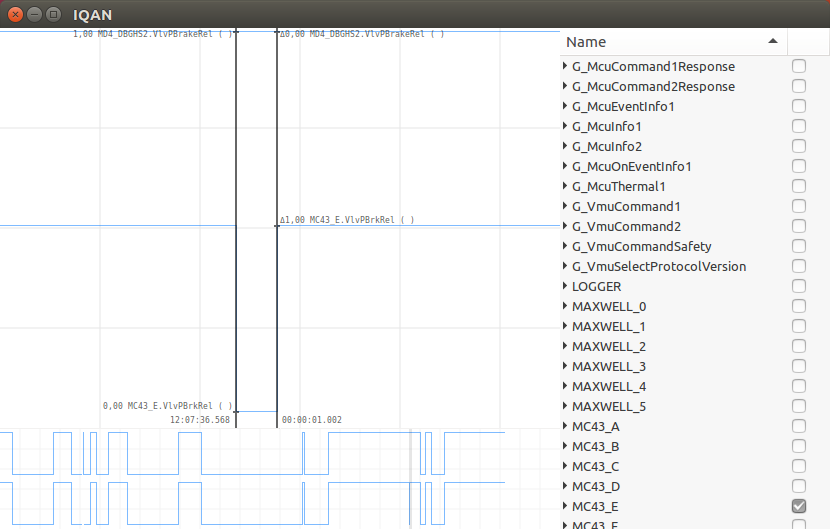 The problem is, occasionally we see a glitch as the one above. The value that is sent is constantly HIGH, while the value received goes low for exactly 1s and then goes high again. We have seen this for other digital "Application OUTPUT/INPUT" channels as well.
The fact that the time (1s) perfectly matches the outgoing transmission rate configured at the sender leads to the conclusions that one CAN transmission is corrupted and that the following transmission, 1s later, is correct and again sets the correct value. If it had been an actual change of the input signal, then I assume the APPO_PbrakeRelease signal would have been sent again as soon as the input changed back again?
Also, that the "Generic" CAN-transmissions which has a transmission rate of 20ms, doesn't show any incorrect values limits the error to the "Master" bus only. We have so far not seen any similar behavior on the "Generic" bus.
The "Generic" bus is connected to CAN-bus logging device that records every CAN-bus message transmitted without any filtering or "sampling interval". So, if we can't see any change of the signal here, then no such signal has been sent on the bus.
Is it a known problem "Application OUTPUT/INPUT" signals can get corrupted? And more importantly, how does one handle this?