Bugs

Hi,
I am running a test bench with only some of the components connected to the MD4 display. In the field, their is a XC23 and 3 other CAN buses connected with multiple devices.
I am validating one of the device on the canbus B. When I start a measure with IQANDesign with the display connected via Internet and go in the function group where the CAN messages are received, the MD4 display crashes and a blue screen appears (see screenshots bellow). This function group receives 4 messages and convert it to 25 signals used in state parameters and math channels.
Busloads during crash and startup is bellow 5%.
Cycle utilisation is bellow 50%.
Cycle time is 10 ms.
We successfully run IQAN Design 4.07.15.4769 on our systems. This is the only occurrence where we see this problem and I am wondering the root cause.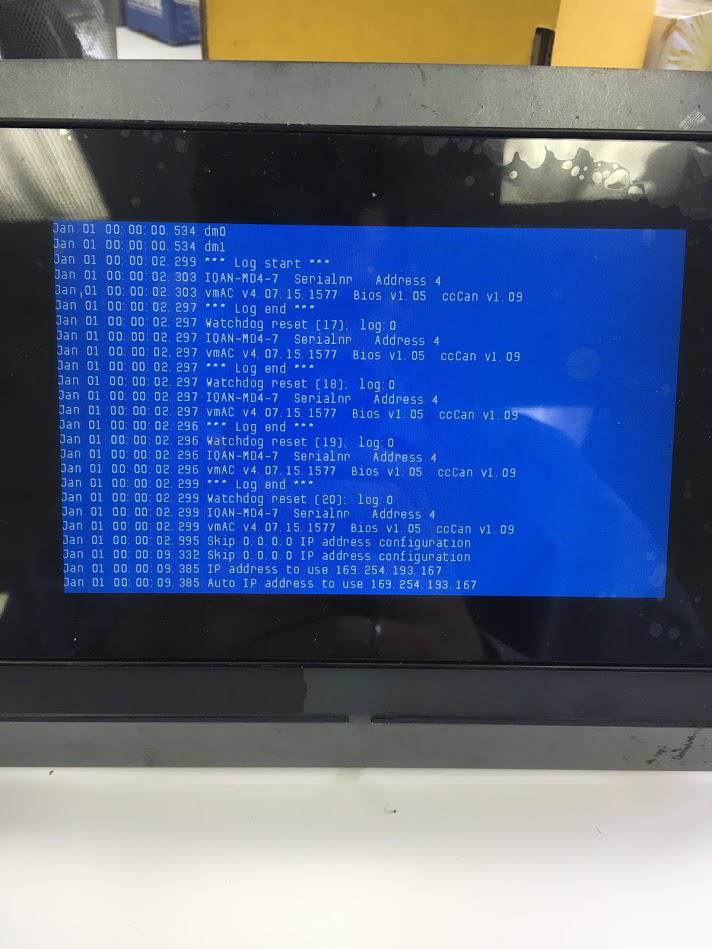 What am I not seeing?