News

IQANdesign 3.15 is now released. 
Highlighted features in this release:
9673 Make identifier on GFIN dynamic
An integer channel can now be selected to control the identifier dynamically on a GFIN channel.

Identifier can be calculated and changed in runtime, could be useful e.g. for experimental purposes or if the identifiers are not known when the IQANdesign application is created and needs to be adjustable via e.g.IQANrun. It is not recommended to change this in runtime though, as you could loose messages. 
19815 System info to tell if menu system is entered
The system info channel (SIC) now has a new value that will tell whether the display is currently in menu mode or not.
As an example, this will be useful togheter with the Active display page if you are using an encoder to control the display pages of an MD4.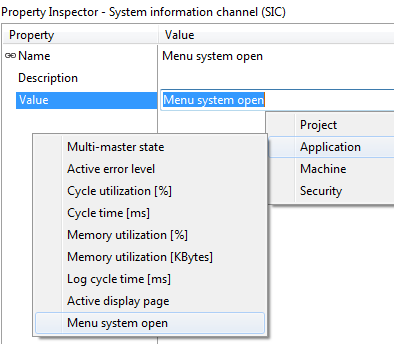 21290 MC31: Add DOUT diagnostics
Now possible to use the digital outputs in pairs (HS+LS). Added properties for under current detection when used as pairs.
The IQAN-MC31 now has options for how to configure the DOUT. Either like the DOUT:s are configured on the MC3, with a cobination of a highside and lowside switch. With this method,  the DOUT diagnostic features from the MC3 become available on the MC31. Or use it as separate highside and lowside switches, without the diagnostic features.
22541 Multi master: Add property for J1939 start address on diagnostics bus
A new property is now added on the diagnostics bus that allows you to set the start address to something else than 128.
Useful if there are other J1939 modules on the multi-master diagnostics bus.
22969 XC10: Add DOUT diagnostics
Added new properties for open load detection on all digital outputs, and under current detection on digital outputs Q - T and all PWM outputs.Note: Requires XC10 to have software version 1.06 or newer.
The expansion module XC10 is about to get upgraded to a new firmware version that supports reporting of faults on the DOUT:s. The IQANdesign support for these new XC10 features is in this version, but it also requires an updated XC10. The XC10 with this new firmware will be released later this year.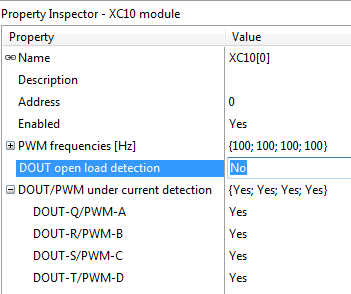 23168 Add support for MD3-M15
Later this year, an new hardware version of the MD3 with a different screen will be replacing the exisiting MD3. Software support for this MD3-M15 is included in this release. For users of the IQAN-MD3, it is recommended to upgrade already now. 
For users of the IQAN-MD3 who has not yet updated to 3.x, there will be an IQANdesign 2.62 release also as an alternative.
Bug fixes
The release includes several bug fixes. For users of the IQAN-MC3, one that is of importances is:
23802 IQAN-MC3: Disrupted firmware update can corrupt the unit
When updating the IQAN-MC3 SW version (by sending a file created in a different IQANdesign version), the reprogramming of the unit must not be disrupted by switching off power during the update. In some cases this can corrupt the unit, the symptom is that it becomes non-responsive and does not show any blink code. After upgrade to this or later versions, this risk of corrupting the unit is gone.
This version update will also be introduced in production.
For complete release notes, see:
http://divapps.parker.com/divapps/iqan/Downloads/IQANdesign%203/ReleaseNotes3.15.16.htm