Questions

Hello
I am working with IQANdesign5.04  and IQANdesign6.00. I have a new computer with the hardware of
Intel Core i7-8565U CPU 1.80 GHz  RAM 32GB 64Bit System Windows 10. The latest Hardware and Software update are done 
and IQAN is very slow on large application file (27.323KB).  
It take 1 Minute and 18 Seconds to open parallel to IQANdesign also the Simulator and during this boot up time the CPU is used  by only 27% and Memory only 27% and graphicCPU by 6% during this boot up time .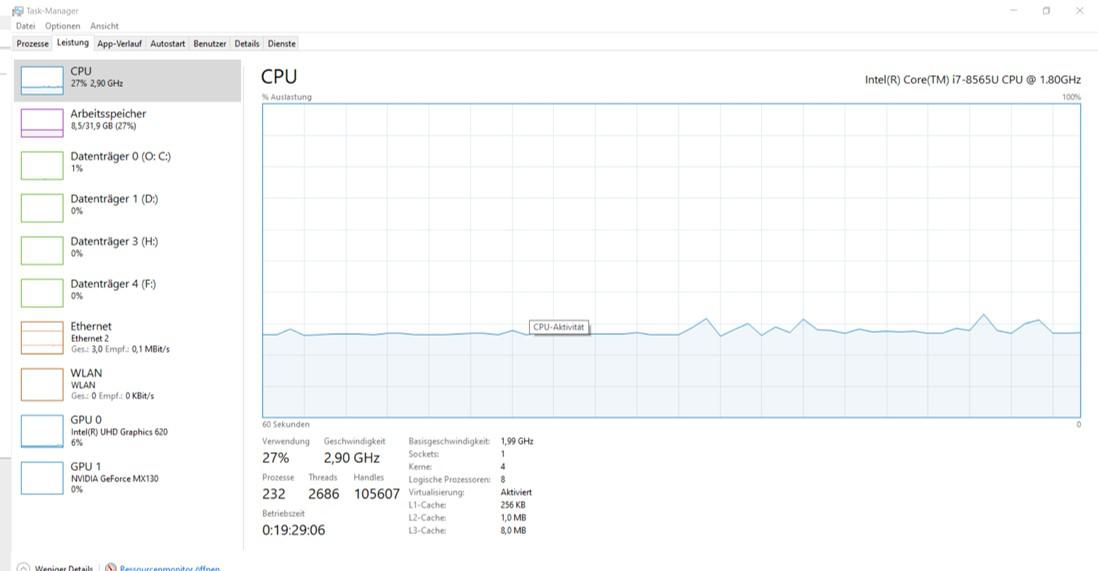 The computer is for 1-2 Minutes out of order by copying a state machine with 60stages. Afterwards it takes almost 5-15 second for any change inside the stage machine. I can only work on the IQAN application software without losing my patient by safing and open the software again. Only then the software is fast again. Here the CPU is only between 12-18%; memory by 14-21%. What can I do that IQAN uses the full potential of the available hardware?
Regards
Andy Pauly