Questions

I was developing in Iqan 6.01.  Started a simulation.  When the simulation was running, I could not display the simulation page or the simulated screen.  The icon was visible in the taskbar but clicking on it would not display it.  It seems that the window was outside of my screen space.
When I stopped it the simulation page is visible but I cannot stop it/close it.  Here is a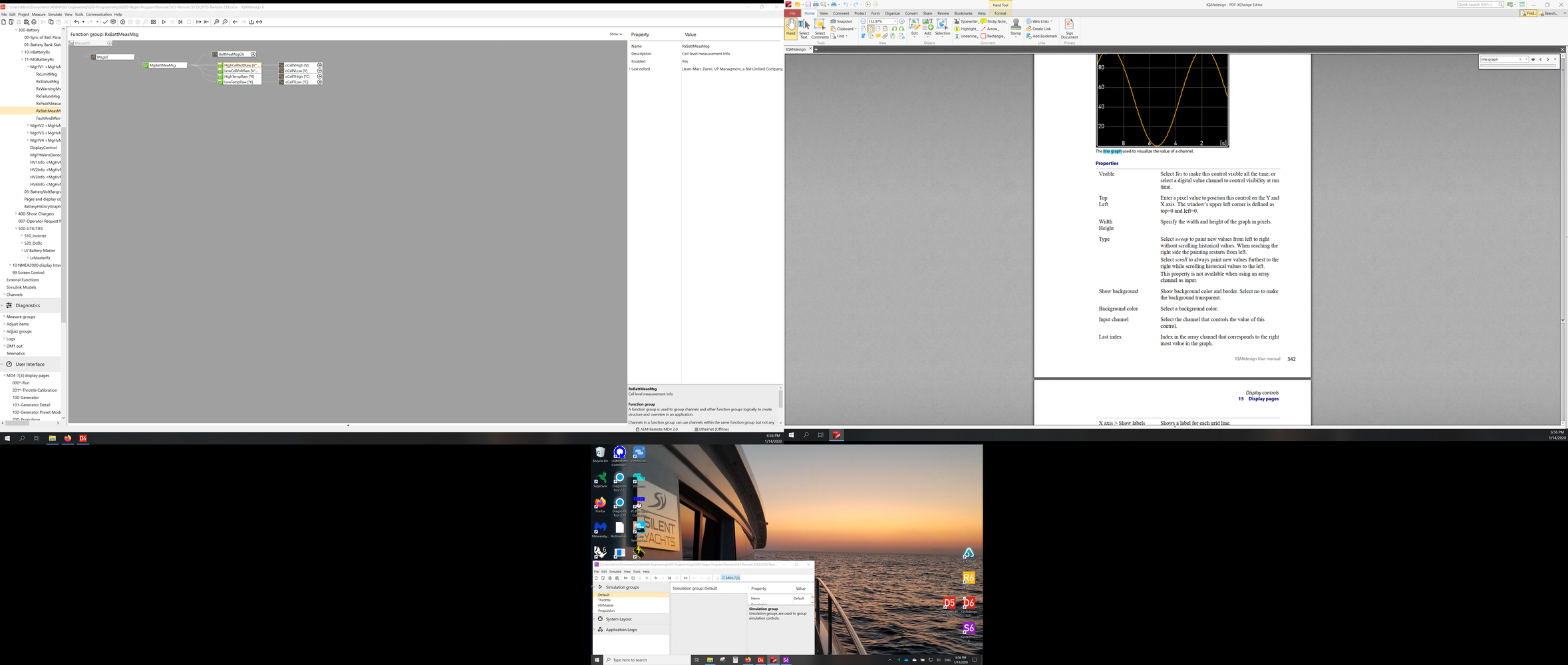 screen shot of my full set-up.  I can see the corner of the simulate screen but whenever I click on it Window Chimes but does not get focus.  Cannot use the Close button.

I have dual 4K screen on top and Full HDMi on bottom
will have to kill the simulate task thru the system manager.
Here is the screen shot when when Simulate runs: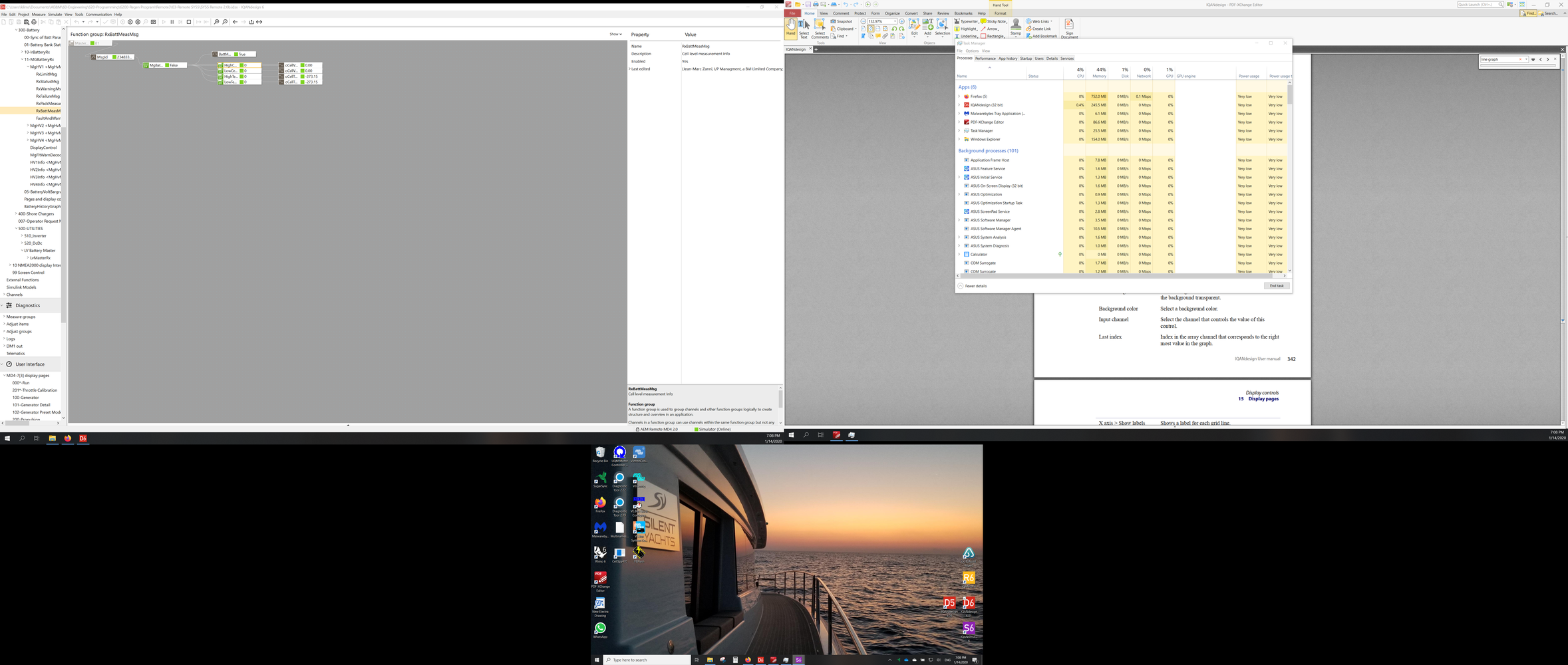 If I click on the Simulate icon, then inside the popup for the window, all my other windows are closing as long as I hold the mouse.
Not sure if related, but when starting the simulation, using a previous simulation file I get an error about missing external function then other warning about not reading all the set-up.

Move the Simulation window during the initialization to top right monitor.  same issue.  Now also have Icon bottom of right monitor which would indicate this is the page the window should be in but nothing will show.  Ran out of space to add this last screen shot..