Questions

Just loaded some software into a new build machine and got the following blue screen on the system.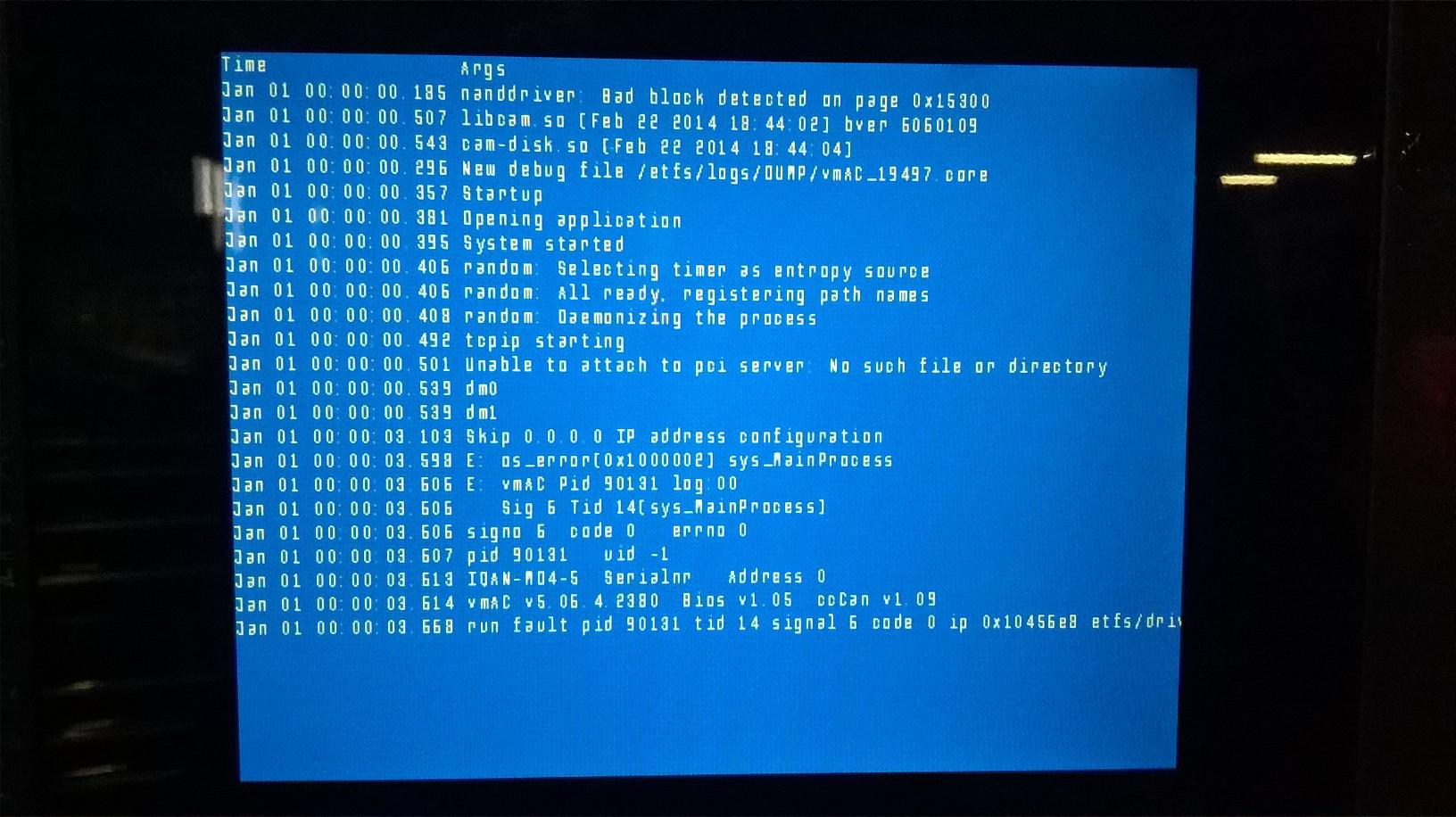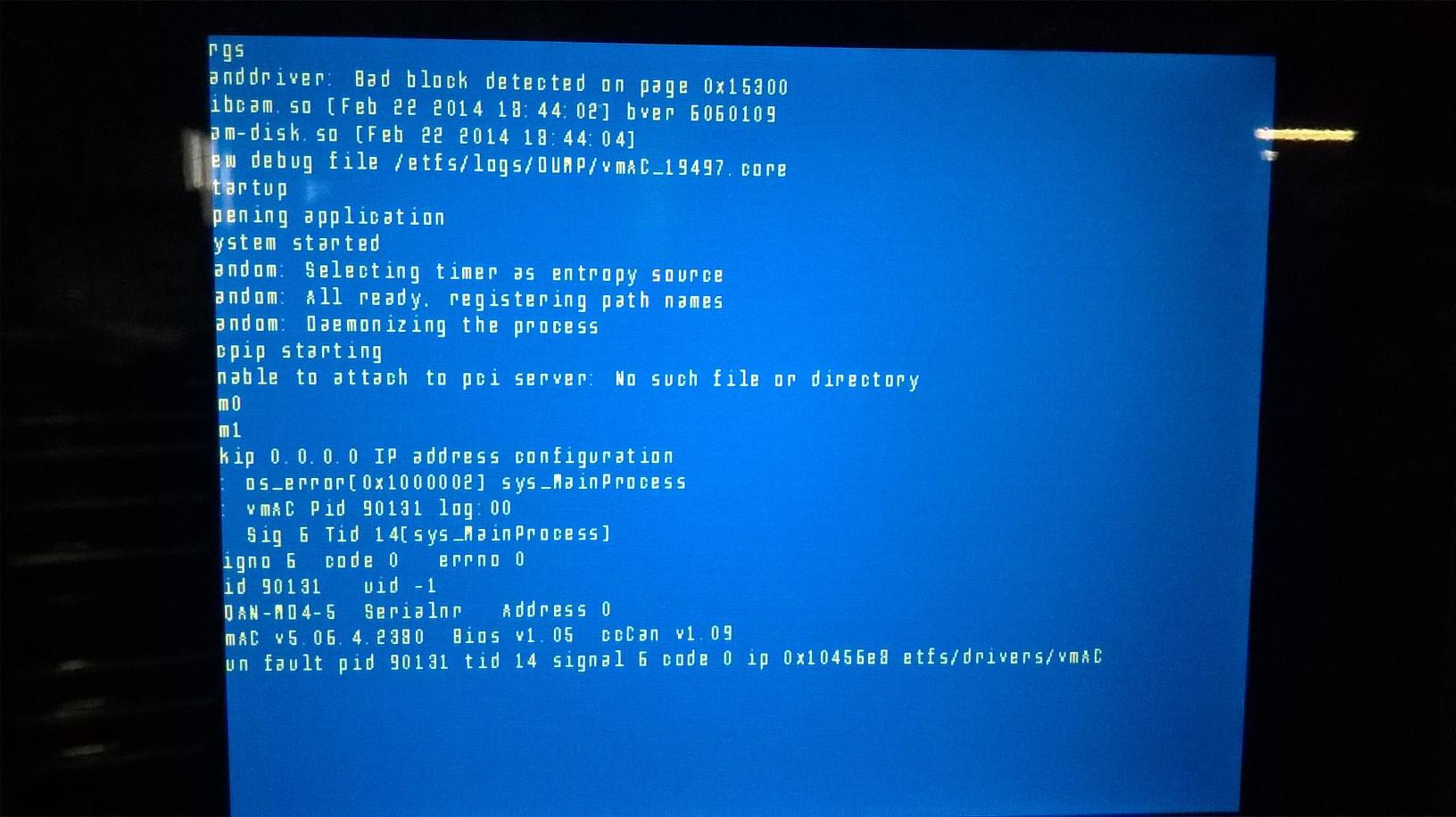 The other modules (2 x MC3) are fine, all have OK status in IQAN Run, but the display boots for around 1 second then i get a blue screen, any ideas on what may be the issue and why?
How can i get it out of this blue screen loop as it crashes before i get a chance to reinstall software to see if thats the issue?
Thanks.