Bugs

There is an issue when copying State or other channels.  v6.03.  
1) Create a State.
2) Link a parameter to it.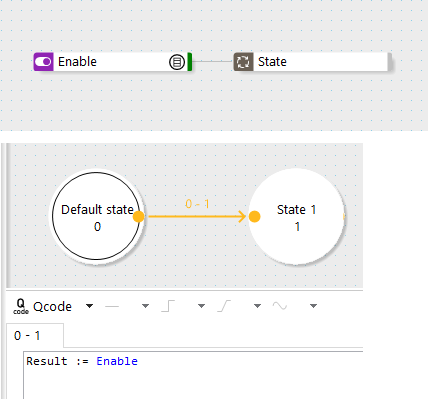 3) Copy the State to State2
4) Rename the second Enable to Enable2
5) Now go into State2 and click on the transition, it show "Enable", not "Enable2"
6) Now go up a level and see that State2 is linked to Enable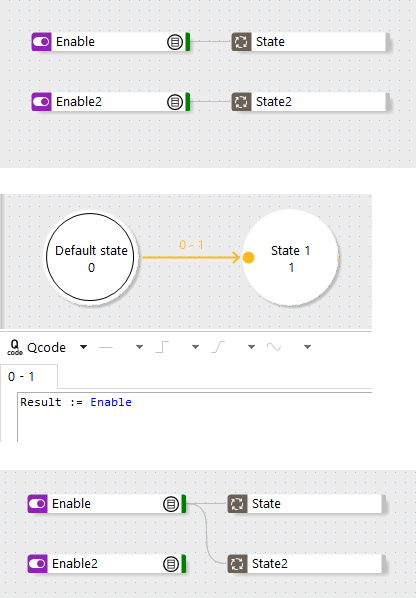 This happens with other channels as well.  Also, this happens when copying into other projects or Function Groups.  Everything looks good and no errors are reported by the syntax checker, until you click into the Qcode, then things break.