Questions

Hello - being new to IQANDesign and trying Simulink code generation for the first time, I am getting an error while trying out a very simple Simulink model (attached). I have seen the video tutorial on YouTube and I am wondering if I can get hold of any example Simulink model that I can check with my Simulink setup or a list of instructions on how to prepare a Simulink model to comply with IQAN.tlc? 
Also, as shown in the image (attached), during code-generation I am seeing a warning saying the model is not saved. This is kind of strange as my model isn't opened during this process. It also asked me to choose between 'Refresh' or 'Cancel'. I have chosen 'Refresh' in this case.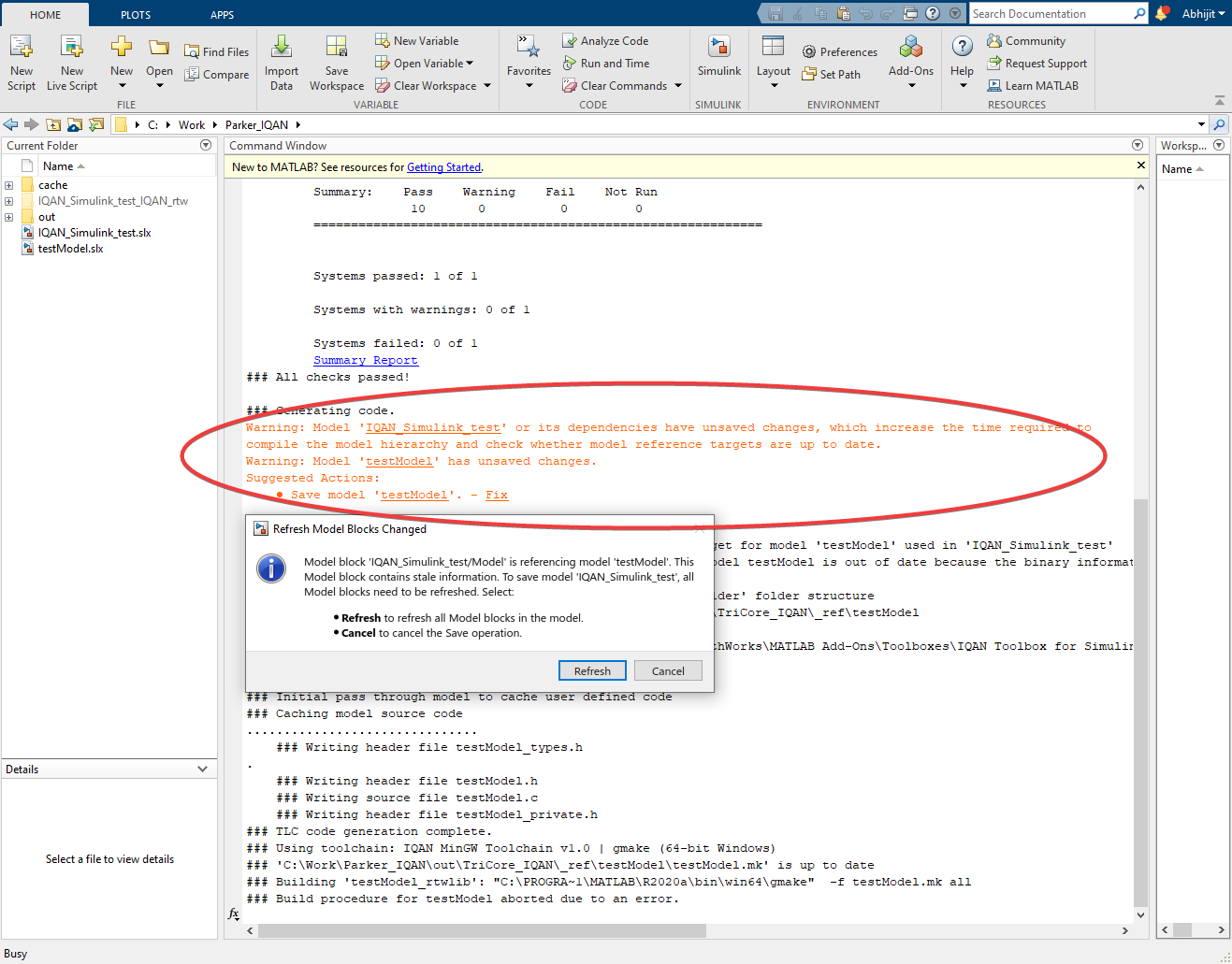 Now I am seeing the error as shown below. The full error log is included as *.txt file.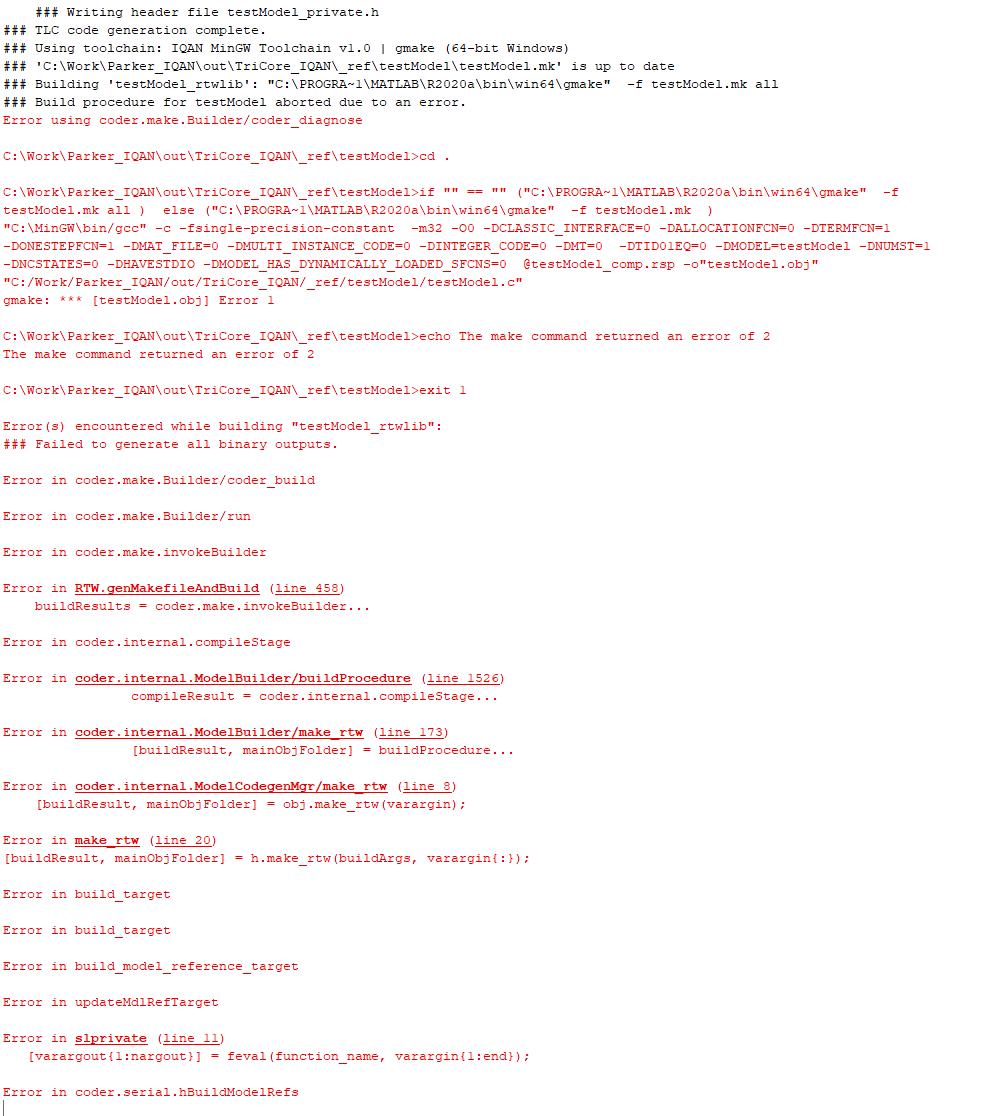 I am using the following configuration for both parent and referenced models.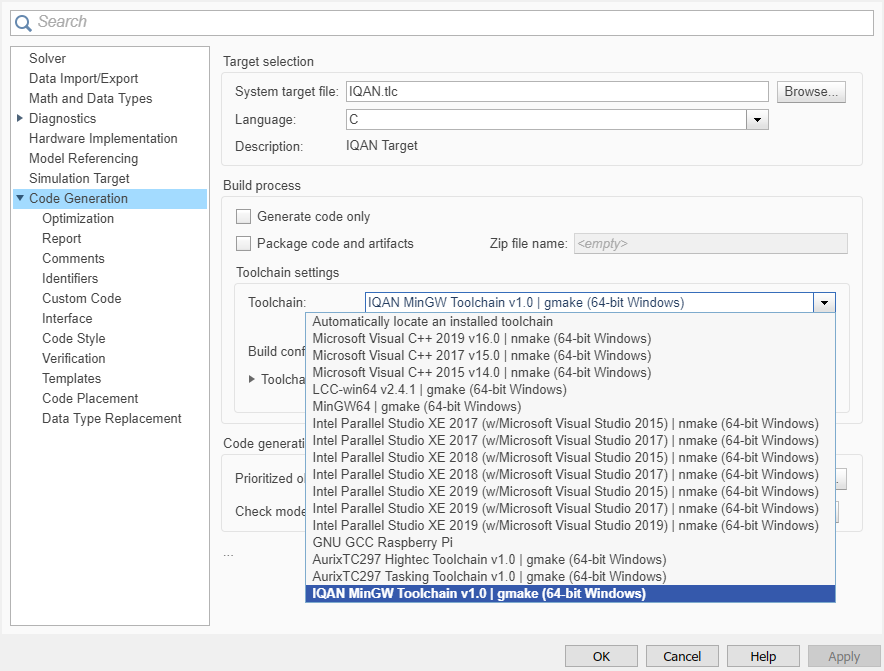 Any help in this regard would greatly be appreciated. 
Thank you!
Abhijit
Here is the Youtube video that I was referring to. 
IQAN_Simulink_test.slx
testModel.slx