Bugs

The value type of Get parameter is initially Integer, but after successful execution, the value type changes to State (see bottom right corner) and Script file Check throws a Value type mismatch error for Set variable since it's not allowed to assign State values to Integer script variables.
This was tested with IQANrun 6.04.2.5572, IQANscript 6.04.1.5081, IQANdesign 6.04.5.5888, and IQANsimulate 6.04.1.5081.

Initially: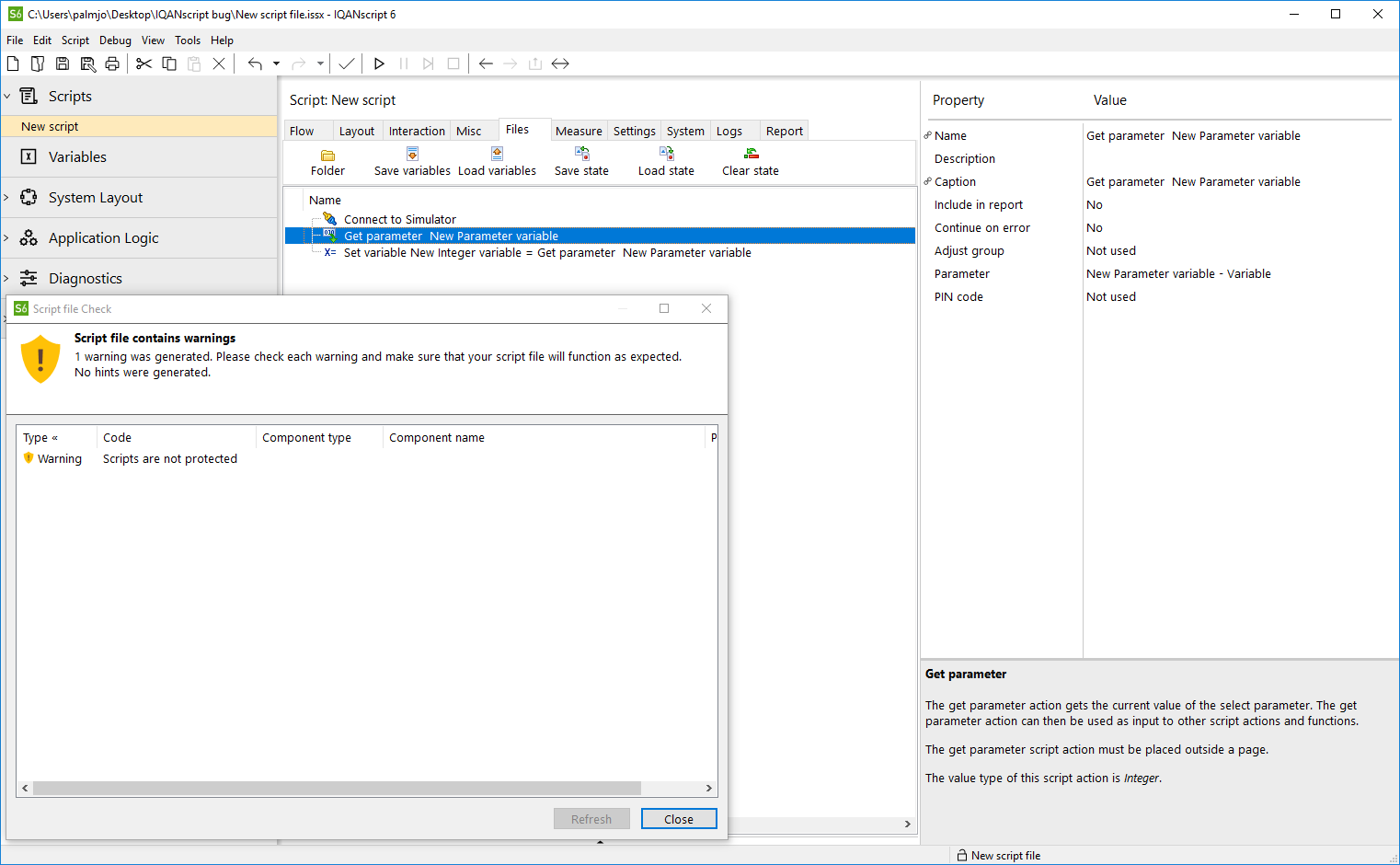 After execution: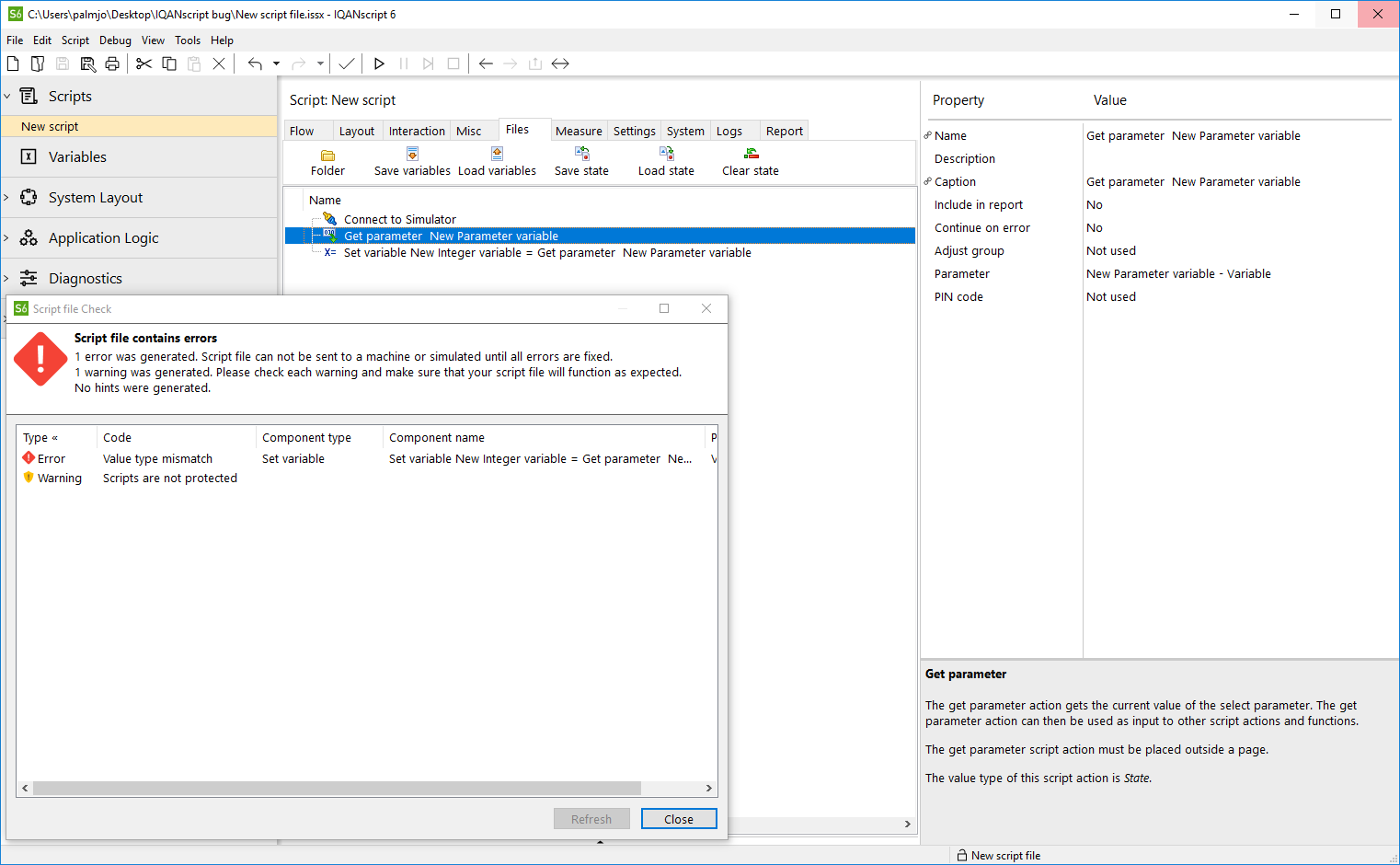 The IQANdesign project used contains only an adjustable empty State parameter channel (SP).