Questions

Hello, 
I am having a problem concerning sending J1939 messages between masters (MD4-10 to MC43) who are in the same CAN network. 
I know you can send variable through masters with application input/ouput, but i've heard that the master network can get quite cram with that methode. 
Therefore, I am trying to send the activation of a virtual digital IN signal to an other master through a CAN messages like so: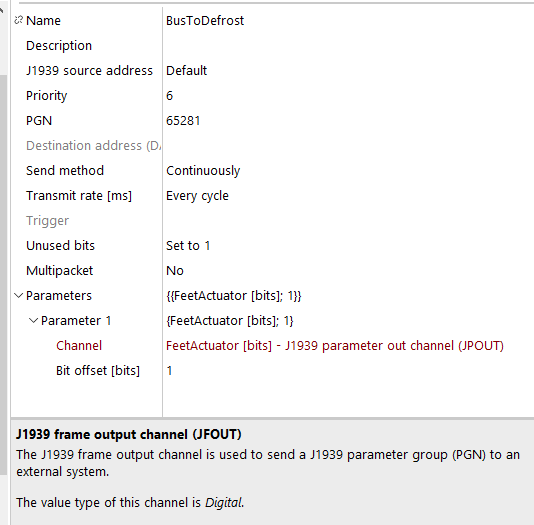 I seems to be able to send the message correctly, because I can see that message when I connect myself directly onto the network.

However, I do not seems to be able to capture that message with the other master. When overing on the message, it says: Not evaluated

Am I missing something in terme of settings, parametters, adresse etc?
Thank you for your time,