Bugs

Experienced a visual bug on two out of three object lists when selecting an ECNT channel. Disappears when clicking on each bugged object list area.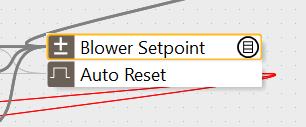 Initially the object lists looks like this:

When clicking on the "Decreasing" area the visual bugged object C disappears.

When further marking the "Resetting" area the visual bugged objects B and C disappears.

The increasing area is not bugged in this example.