Bugs

Hello,
We have a machine working from october 2020. it has a MD4-7:
On 7th June, the customer sent us this blue screen:
After switching off and on it has started perfectly. this is the MD4 log where we cannot see anything strange:
Shredder display master log (PY200046 - AC....irlx
Last week we received another feedback from another customer (working from may 2019) with this blue screen: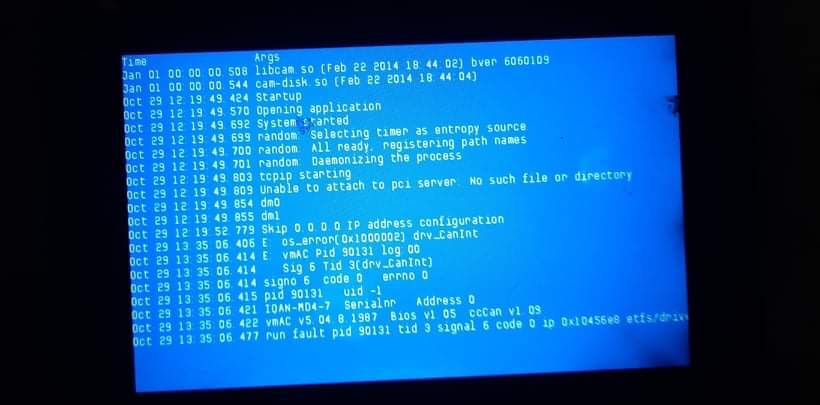 By the moment, it has appeared just once. We hope this will not appear again.
But, if it possible, we would like to have any clue about waht can be the reason of those blue screens? We need to say somthing to our customers...
Thanks in advance,
Adolfo