Questions

When I try to send a clone file with Run6 in a MD4-7, I get the  message below.
Probably the firmware in the clone file is to old for new display.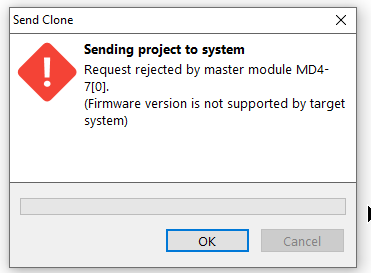 Does anyone have a solution for this? I only have this clone file, not a project file or settings file.