Questions

Hello IQAN Team,
We have been having an ongoing issue when trying to connect to IQAN systems using IQAN connect remote assistance and G11 / G12. When the user attempts to connect to the G1x for remote assistance using their smart phone the following error is displayed:
Error resolving Address connect.iqan.se:
nodename nor servname provided, or not known (8)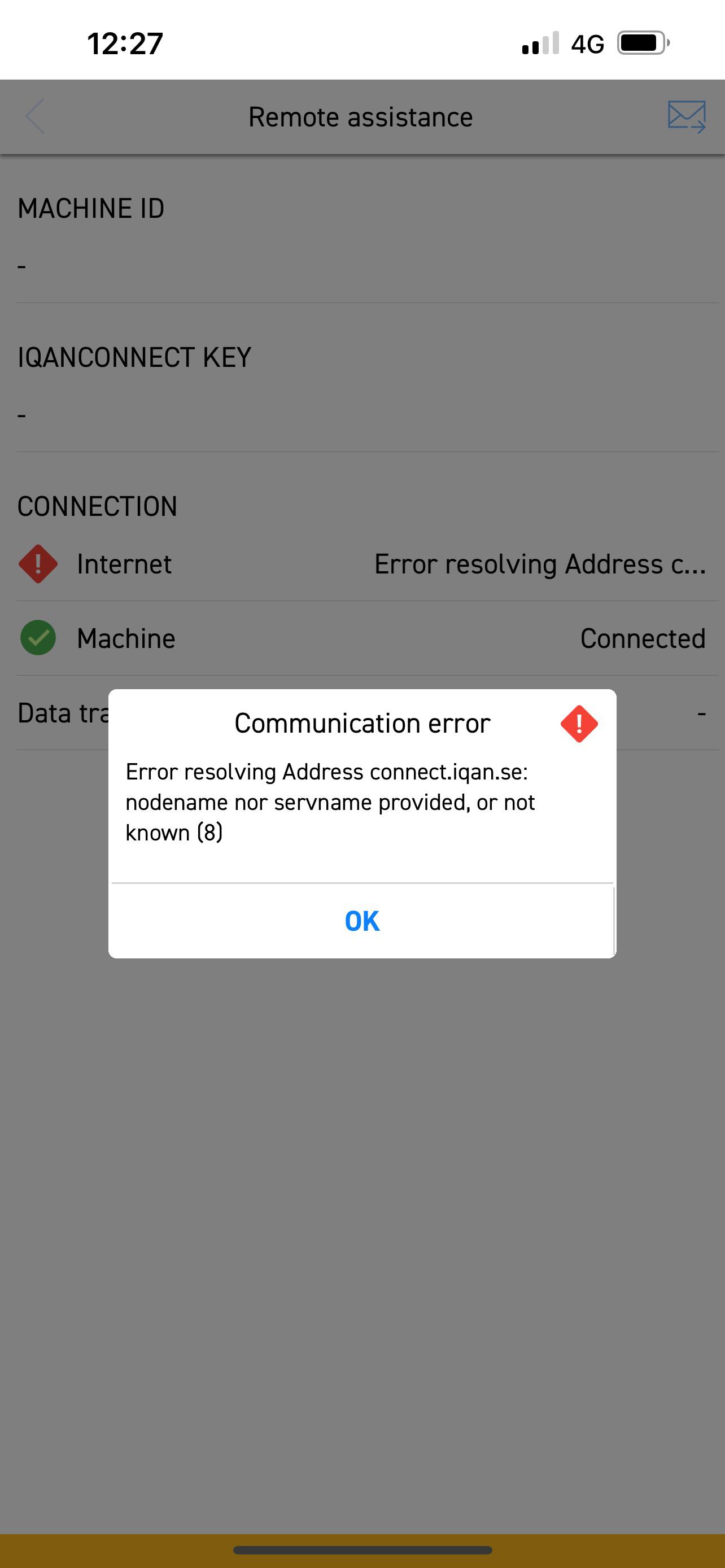 If the user is able to connect their smart phone to a WiFi connection the error is not displayed and remote assistance is possible. The user can even get a shared WiFi connection using a personal hotspot and remote assistance is possible. It seems like a 3G or 4G cellular connection directly from the device with IQANgo is the problem somehow. This problem is occurring in Australia on multiple IQAN systems and smart devices.