Questions

Hi guys. Do we have ways to show output information for users in MD4-10? For example Logs, warnings, cautions etc from the machine. Do we have only System dialog? As below: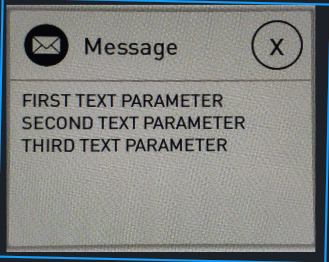 Maybe someone have some examples how to work with it? Becuase I could add only simple text with text formatter.
Don't we have any another tool for output information? Like text view in Android..

Thanks for any advice!