Bugs

I have a machine with MD4 and MC43FS. It has an application from the latest verision 6.08.
Since a few days, opening a clone file from this machine in IQANdesign or IQANrun gives the following error: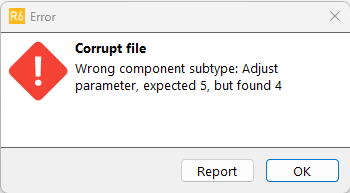 Opening an older clone file from this machine with the same application works fine.
The problem has appeared after the technician changed some parameters in the machine or something has happened with the memory.
There are no errors in the MD4 or MC43 log.