Bugs

I am having an issue where I cant program the MC43 in my system.   
We are using a HP8441 PDM in our system, and if the CAN wires from this PDM are connected to the MC43 it faults out when programming. And says there is no replay from the master, but IQAN Run and the program works as it should with no issues. 
The only way I am able to program the MC is by removing the CAN wires or the address resistor.
This isn't a great solution, any help on a solution to this?
PDM I am using
https://motorsportelectronic.com/Hjem/hp8441
Fault I am getting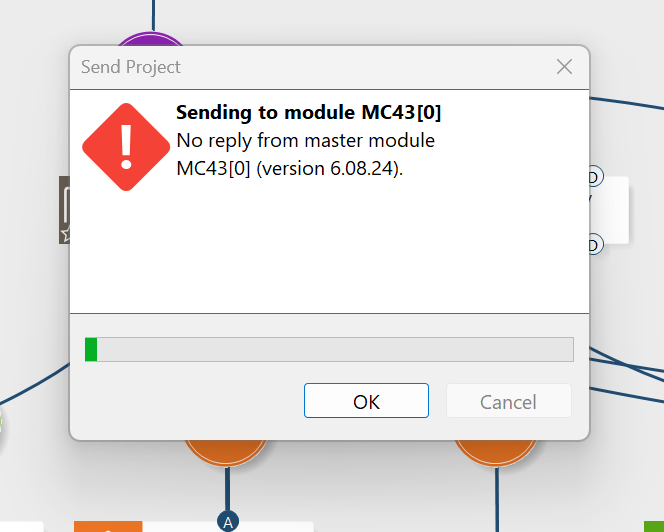 Layout of the program, as you can see its the only CAN item on this bus.