Questions

HI,  i have been struggling with this for a while now.   Keep getting wrong checksum. 
I'm sending out this data   and getting checksum incorrect checksum.  the only difference in these massages  is the CVC
Receiving with CAN identifier (YES):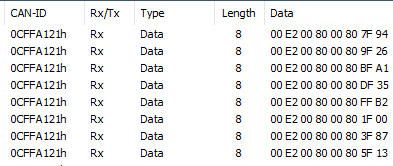 for example the checksum for fist msg should be 0x89 not 0x94
Thanks for any help with this.
George