News

We're excited to announce the release of IQANsync for iPhone. It is available for download on Apple's App Store now.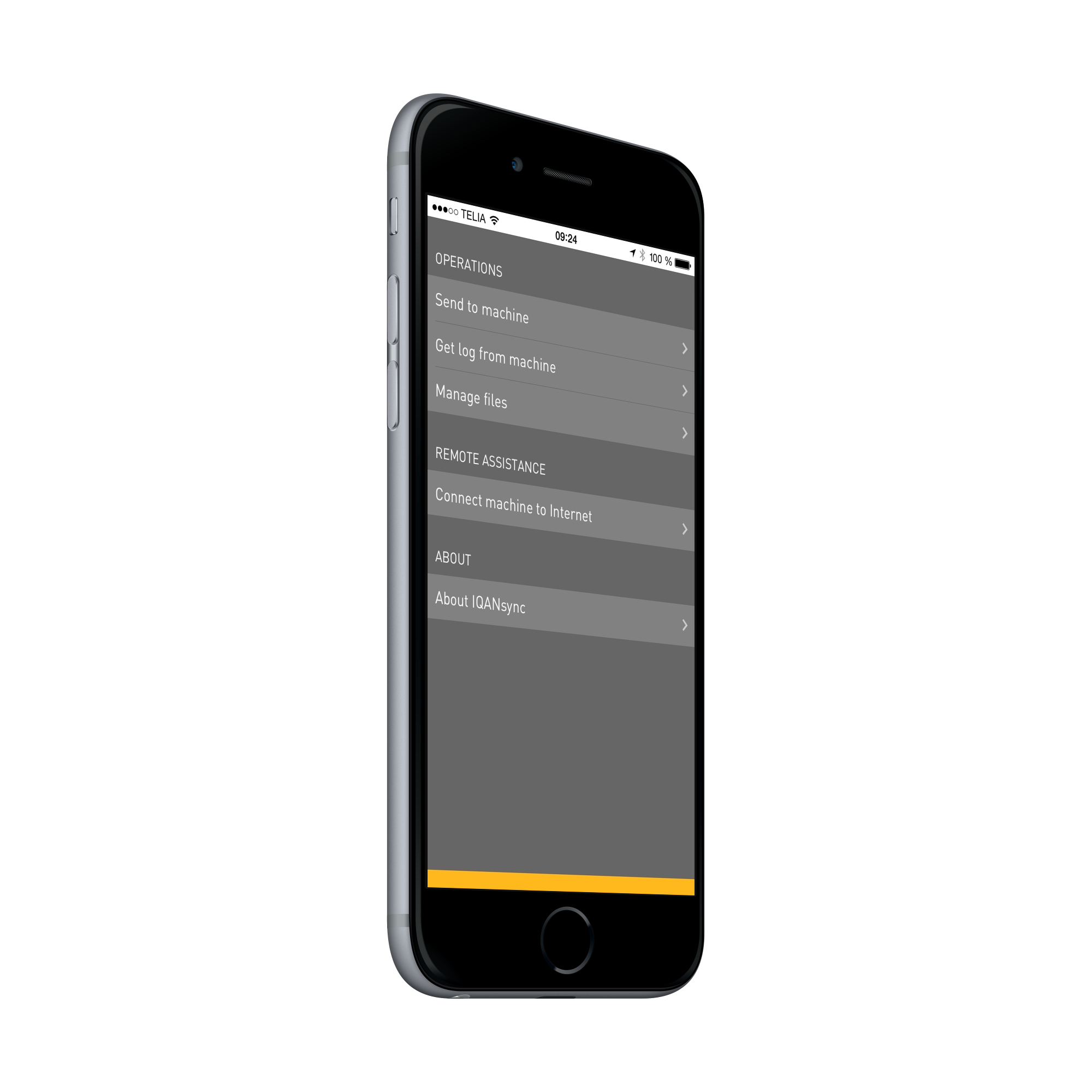 IQANsync lets you use your iPhone to update software and/or settings in an IQAN system. It supports project, settings and clone files. Transfer files to your phone using email or Dropbox, and then connect to the IQAN system via WiFi or Bluetooth to send them. Updates can also be done over Internet via IQANconnect.
Logs can be uploaded from an IQAN system to your iPhone. They can then be emailed or sent to Dropbox.
It is also possible to use your iPhone as a "modem" that connects your machine to Internet. This will allow remote personnel to connect to your machine and perform operations such as fault finding, software updates, configuration, calibration, etc.
Please see the attached user manual and press release for additional information.
User Manual IQANsync HY33-8416-UM-UK.pdf
IQANsync for Android will be released later this year.
IQAN-G11 will be available in April.
Prior information about IQAN-G11 connection. IQAN-G11 connector info.PNG
A pre-release version of IQANconnect is available for selected users. Contact us if you want to be part of the pre-release test program.