Ideas

I have a J1939 device that requires a 5 byte fixed length text parameter in the beginning of a frame.
After that parameter there are several 1 bit parameters for controlling lights and relays.
I have tried to set a static length of the TPOUT and Delimiter="Not used" but I still get the error "Text parameters not last in frame"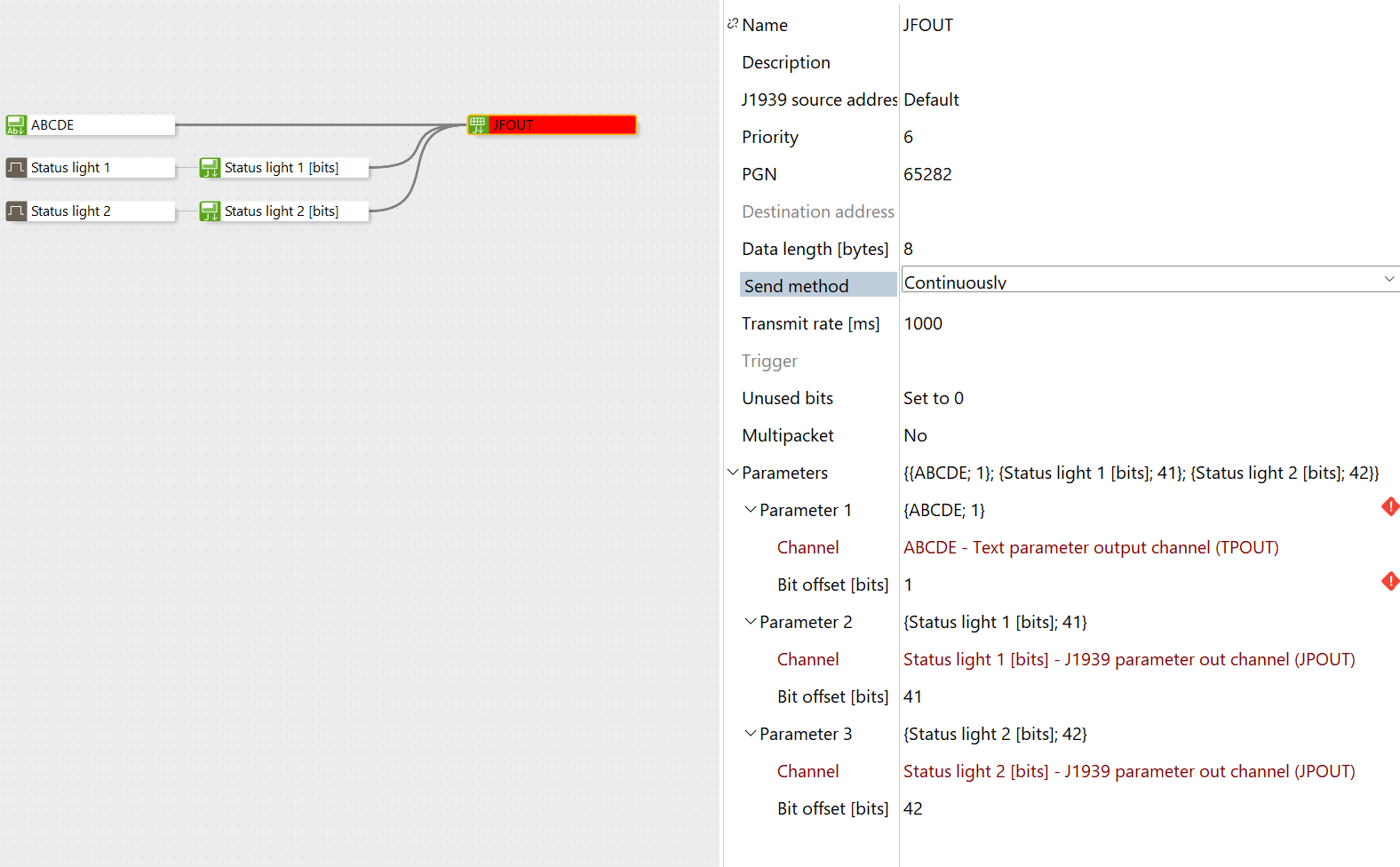 How can this be solved?