Questions

Hello
On a original Tigercat vehicule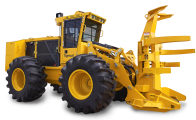 ,
We can find :one MD3 ,one XA2 , one XS2. The Md3 send (TSC1 : SAE J 1939 frame) and receive SAE J1939 from the ECU.
see the original drawing: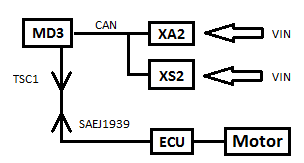 My custumer want to add one MD3 and one MC2 in the tigercat to drive one other accessories
my system: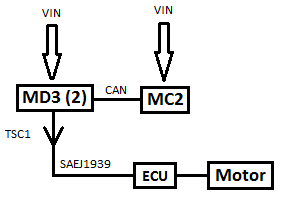 My VIN must accelerate the engine and my proportionnal outputs. ( automotive system )
We would to like a new MD3 ( MD3(2) ) send a TSC1 (SAE J 1936 frame) and the old MD3 receive SAE J 1939 frame CAN . We have affraid that the engine received 2 TSC1 message and the engine stop !!! ( conflict !!!!!! )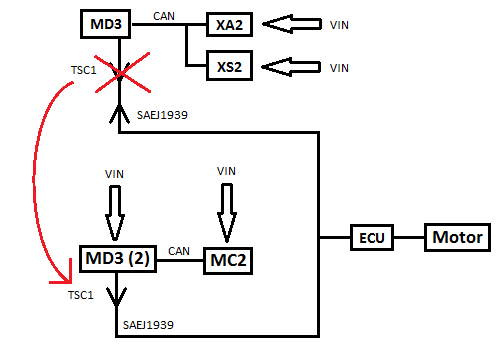 I don't have the original program of the vehicule (picture (1) MD3, XA2, XS2).
Do you have a solution for stop the TSC1 transmission on the original MD3 or other solution?
Please feel free to contact me if you have any questions .