Questions

Chris Moler
7 years ago
in
IQANdesign
•
updated

7 years ago

•
2
I'm using an MD4-5-T0E1 for a new project, which is the small non-touch version of the display. We're planning to use a Grayhill 3J joystick to control the menus, which is a J1939 CAN keypad and joystick.
When I use the touch screen interface, I can assign some nice actions to buttons: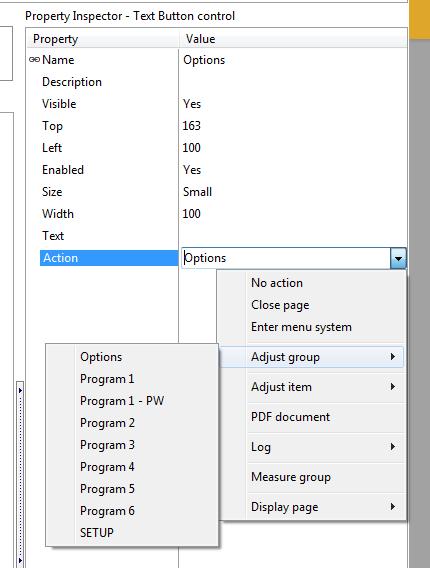 I'd really like to duplicate this behavior on my keypad/joystick. When I press a certain button, I'd like to jump to a specific Adjust Group. Is there any way to activate an Adjust Group based on the status of an IDC channel?
I know that I can enter the menu structure and eventually drill my way down to the Adjust Group that I want to edit; however, this is several steps more than we want to take for this operation.
Thanks,
Chris