News

We are happy to announce that IQANdesign 5 is released, bringing in powerful features for team collaboration and a brand new look! 
Main feature updates
New system layout 
The system layout grid view has been replaced by free positioning of the modules and buses.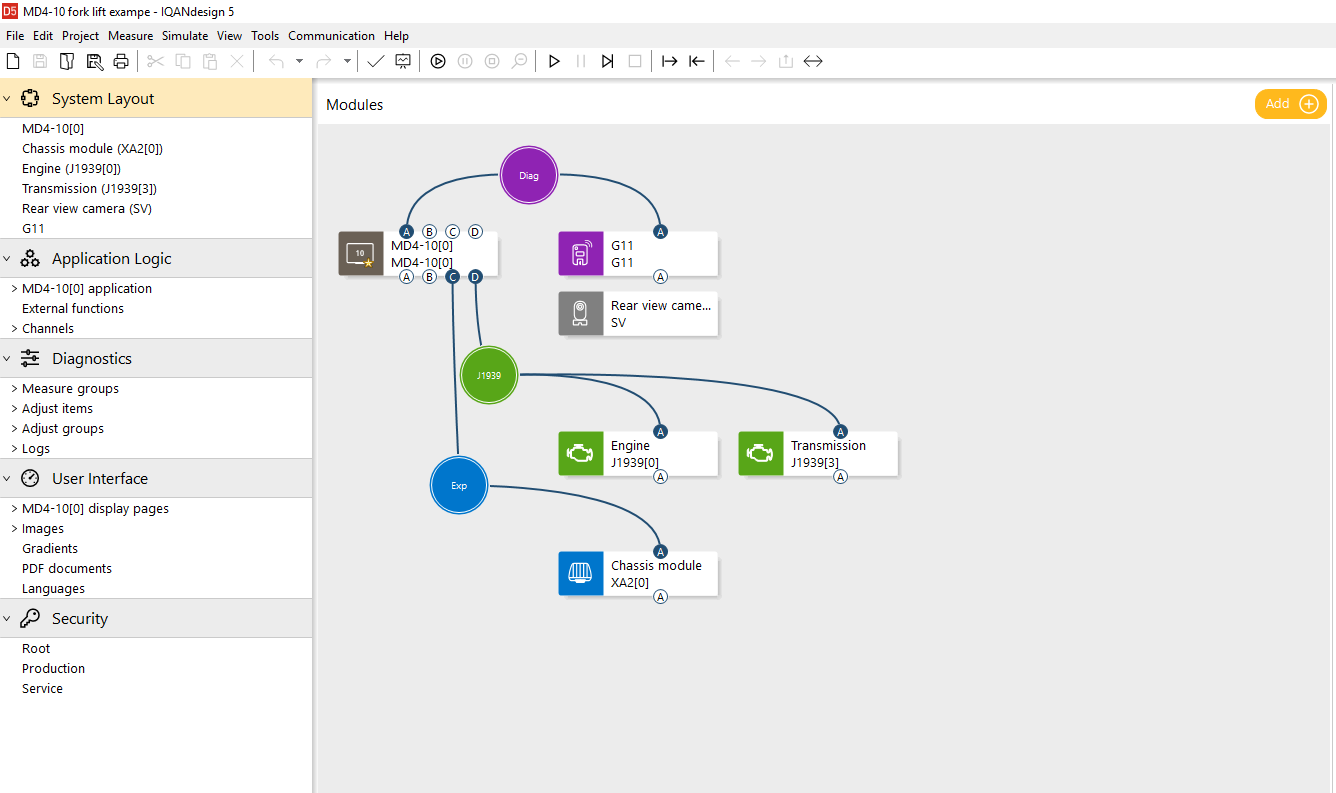 Add button


  Tool bars and context menus are replaced by an Add button in all views where you can add components. The Add button has additional features such as component search and hints.
Dynamic block diagrams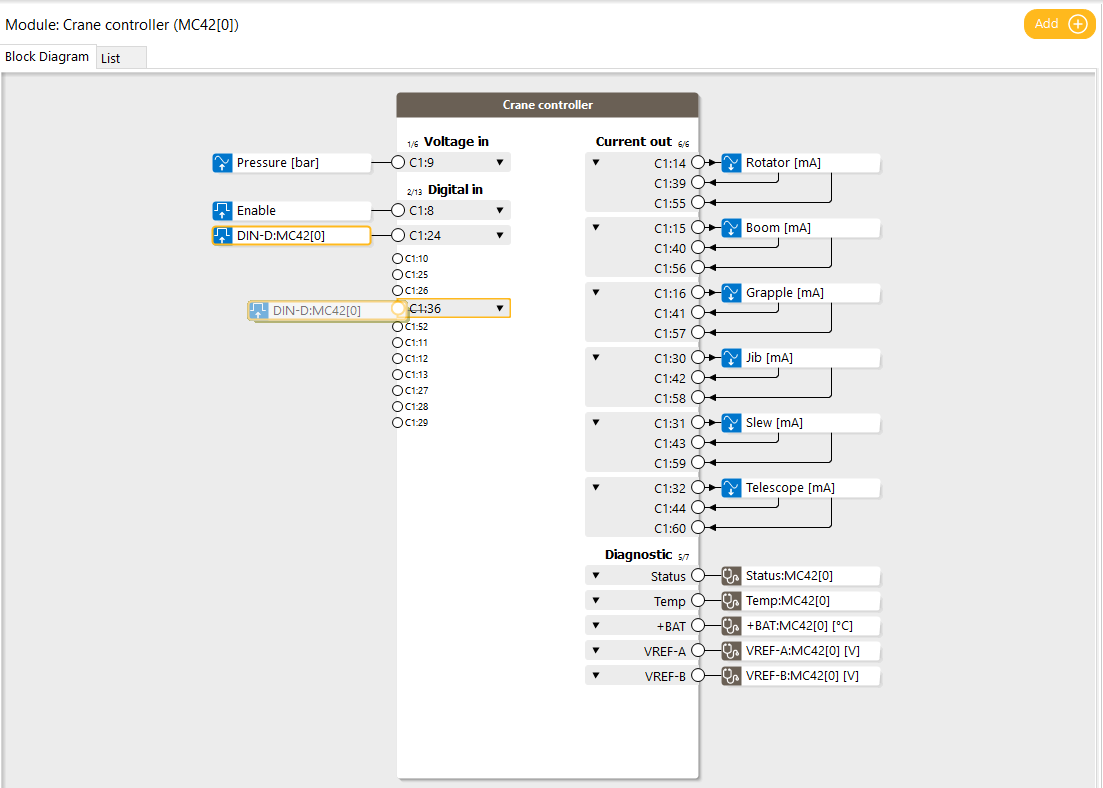 Block diagrams now only shows pins that have channels assigned. Also other improvements such as pins showed separately for multi-pin channels and multiple categories for some I/O types, e.g. HS/LS categories for digital outputs.

Solution library
  Solution library added that lets you add ready-made solutions to your applications from the Add button.

External functions
  A new concept that allows you to place application logic in a file external to the project file where it is used. By doing that, you can reuse code in multiple projects, and also make it possible for two or more persons to work on the same project simultaneously.
Instances of the external function in the main project file can be automatically updated when the function in the external file is updated.

Move image and line controls in runtime
  It is now possible to control X and Y positions of images and lines using channels. This will allow you to do simple on-screen animations.

MC4x: CAN routing
  CAN routing adds a new concept of rules and exceptions to simplify routing of CAN frames between CAN ports on MC4 modules.

Software downloads
Check for updates on version 4 will direct you to any upcoming maintenance updates on that version, for downloading version 5, use these links: 
IQANdesign 5 demo video
Features overview:
For more details, see: