Articles
If you have lost track of your licence number there is a way to find the licence number by re-running the installation again on the computer that has the IQAN software installed.
Run the installation file and step through the installation until you get to the dialog box with "User Information". Here you will see the licence number that you originally entered during the first installation.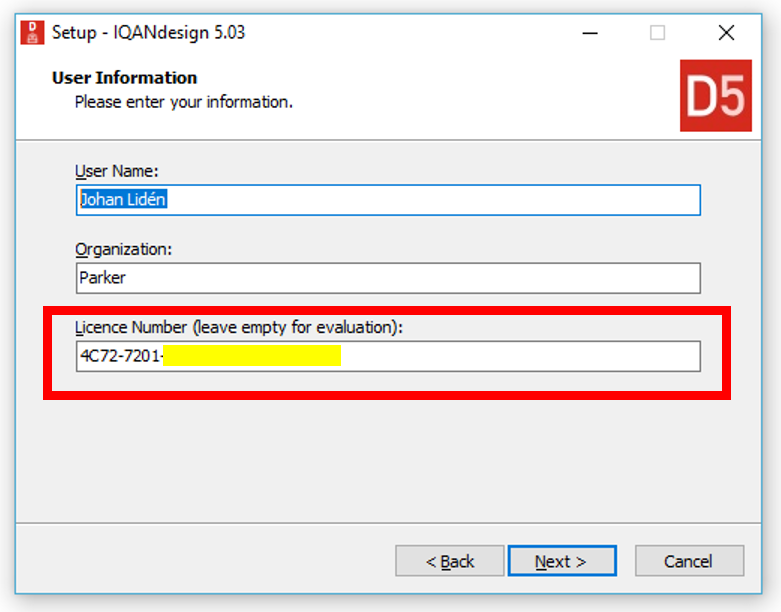 Installation files for all IQAN softwares can be found here: https://www.iqan.se/store/downloads.html
If you purchased your software from the IQANstore: https://www.iqan.se/store/ you received an email with the licence number in it. So hopefully you can find the email in your mail history.