Articles
Topic collaborators
One of the options for enabling remote connection to an IQAN system is to make use of the GT module, the Parker mobile IoT gateway.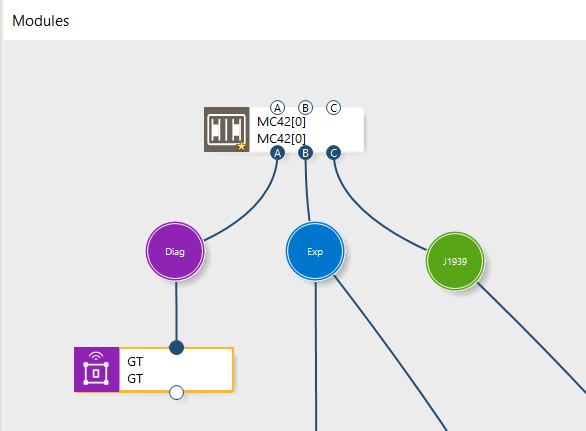 In IQANdesign system layout, the GT (Gateway Telematics) represents a generic Parker IQAN Connect gateway.
This brings two features:
IQANdesign/IQANrun on-line remote diagnostics via IQANconnect, using the GT compatible gateway as a local CAN bus modem.
Remote monitoring – the system can be configured have the GT report machine data (J1939 and IQAN telematics) to a cloud-based service. Through the web portal, it is possible to set up alerts, track location and view selected signals. The web portal is accessed here: www.parkermobileiot.com
Services
For information on the telematics services, see:
Hardware
There is currently one modem sold with the GT functionality, the 4G IQAN-PVSG: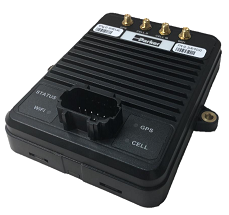 This device is a 4G LTE modem with fallback to 3G and 2G. It is designed to use 4G LTE frequency bands for North- and Latin America. When used in Europe it will fall back to 3G. To check if it will run 4G in your region, compare the modem specification in the user manual to the LTE frequency bands.
More info including a getting started guide is found in the user manuals, here.
"NOTE! Before the gateway can be used, there is a one-time set up of your organization in the system that must be done, involving a separate agreement. Please contact your local Parker sales representative.

Each gateway has a Master tag printed on it, this must be passed down to your organization before the gateway can be viewed in the IQAN Connect web portal."
Product support
Video tutorials, user manuals, FAQ and a contact form can be found on the Parker Mobile IoT support page