Articles
To try out the IQANconnect remote diagnostics function, you can connect to the IQANconnect demo machine. 
It is an IQAN-MD4-5 that is only used for demo purposes.
IQANconnect key: ZJQBNDPQ
Username: Demouser
Password: Demo
You will need a valid IQANconnect license, one connection will be used when connecting, see IQANconnect FAQ. 
Add the IQANconnect key ZJQBNDPQ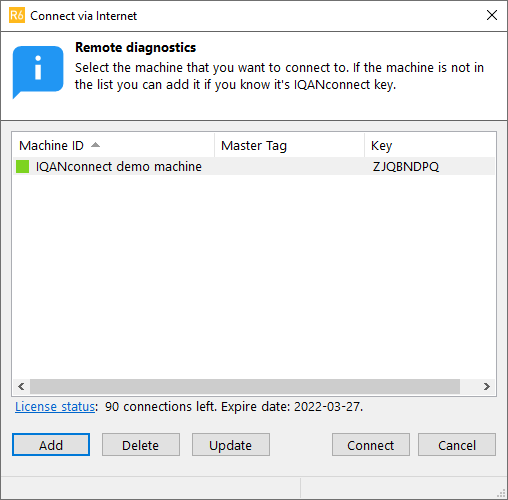 When prompted, log in with the Username Demouser and password Demo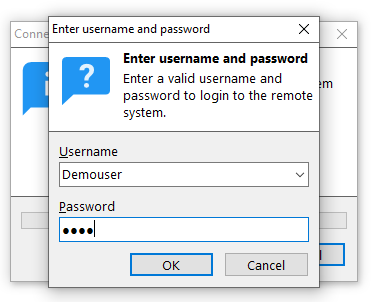 This demo system has the Connectivity properties configured to always allow remote connections. (On a real machine it is usually a good idea to keep this on the default setting, Ask user)
Access levels are configured to require remote users to log in as the first operation.
This is how the connectivity and access levels look in IQANdesign: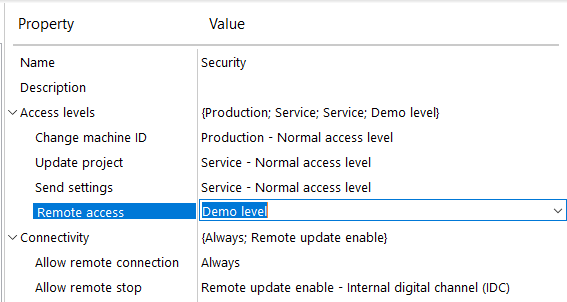 You can also connect to the demo system using the phone app IQANgo, this is how the connect menu looks like in IQANgo: