Bugs

Hi,
I have integrated the backup camera on our vehicle and I came across a lag issue with the camera and was wondering what the root cause was. Please see attached video (https://www.dropbox.com/s/0wgs5htr8moqyss/IMG_4580.MOV?dl=0) . Maybe you guys could help.

I chose to go with a 50 ft M12 cable, and there is not much loose considering the fact that the box is 20 ft long.
( https://www.digikey.ca/products/en?keywords=wm15300-nd). 
I played with the following parameters in IQAN for the SV Camera
Enable HDR: No
Max bitrate [mbps] : Toggled between 1 and 20. At 1, the image is really pixelized as on the attached photo. At 20, there is a lot of lag. The current setting is at 4, and the image quality is really poor with some lag. Considering the fact that this camera will be used to backup to a shipping dock, the small lag is a big concern for our customers.
Dimensions: I toggled between Wide 800x600and Narrow 160x120 with no interesting improvement.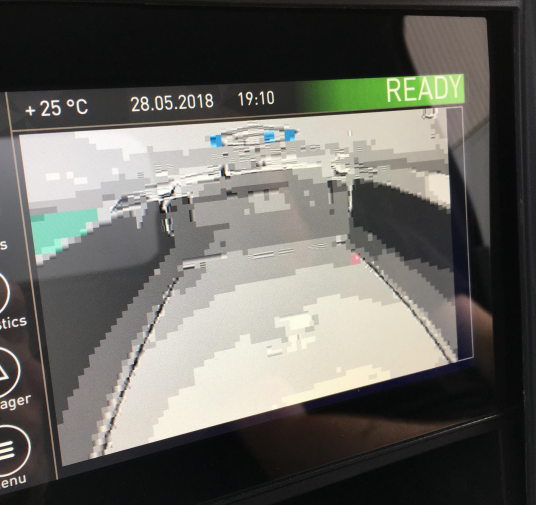 Is there something here that I am missing? My though is that the wire is too long, but it is impossible for me to shorten it.

Best regards,