Questions

Hello,
I have been having trouble connecting remotely all day today. Sometimes i get this: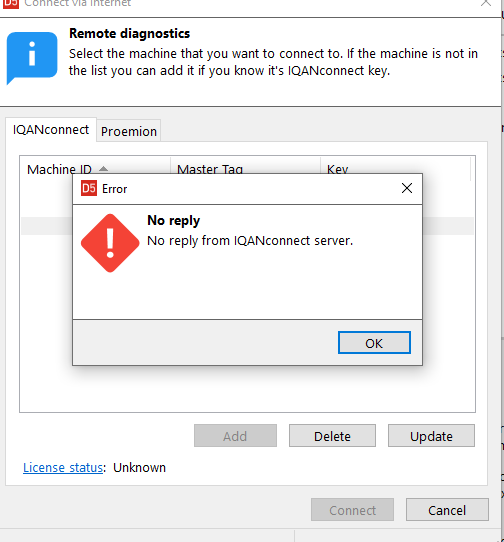 ...and other times i am able to get through and connect. 
My thought is that maybe the server is having issues, but i have no quick way of knowing. 
Is there some sort of server status page that tells the current status that i am not able to find? or do i really have to contact someone at Parker or sift through the forums to figure that out?
Its pretty sad that i can find out with a quickness whether or not i can play playstation online tonight quicker than i can tell a customer whether or not they can connect to their machine in the field.