Questions

I have to output 2 different TSC1 messages to the same engine (SA 0) from different source addresses to set max rpm and commanded rpm. I tested this out several months ago with IQAN 5.03 on an MC43FS and it worked fine using the method I found on this forum post:
https://forum.iqan.se/communities/1/topics/39-iqandesign-40-multiple-tsc-channels
Now when I try the same method (same JFOUT SAs and channel assignments) I get an error of no contact from one of the engine nodes. I noticed when I swap channel assignments for the 2 different JFOUTs, the 'No Contact' engine node turns green and the other engine node goes no contact. 
Is there something that has changed from IQAN 5 to 6 preventing the controller from reading 2 different J1939 nodes from the same address?
IQAN 5.03: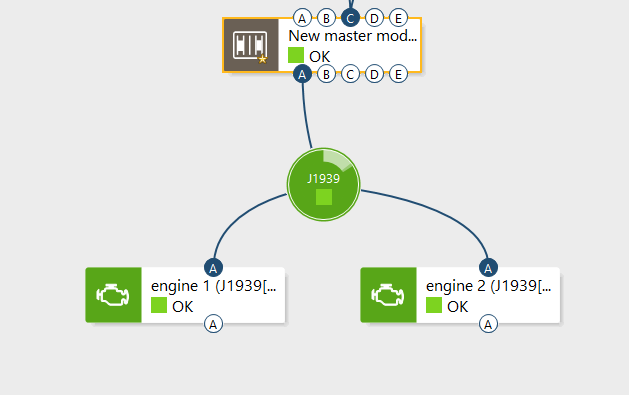 IQAN 6.01: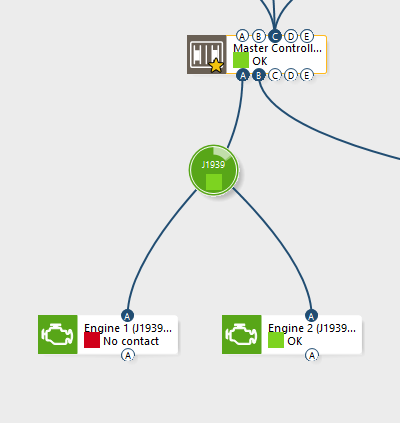 Thanks,
Cole