News

Feature highlights 6.08
Support for new Bluetooth module, IQAN-G12
IQAN-G12 is a new Bluetooth to CAN gateway with improved speed and range, and a possibility to increase security.
In IQANdesign system layout, the module "G1x" is used for both G11 and G12.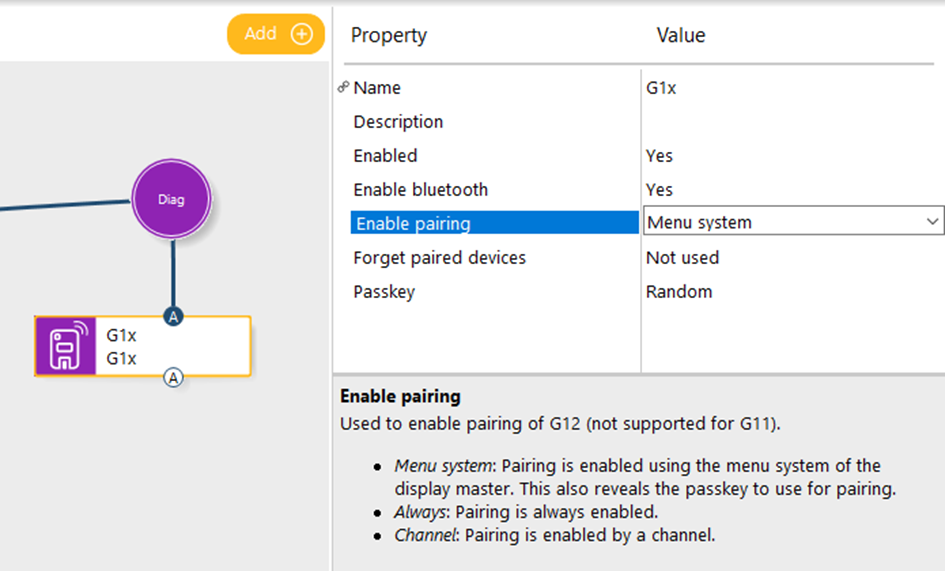 IQAN-G12 is designed to be backwards compatible with G11 and works with previous version (4.01-6.07)
The G12 enables increased security by supporting pairing between the G12 and the Bluetooth device that connects to it. To configure pairing and control the passkey, the G1x module has new properties specifically for G12.
Bluetooth connections on IQANdesign and IQANrun
It is now possible to connect from the PC tools to a G11 or G12.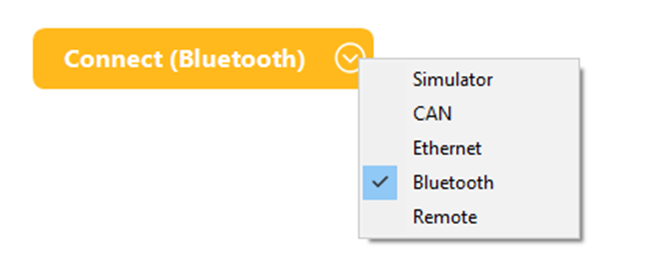 To use this feature, it is recommended to check that the PC has up to date drives for the Bluetooth chipset. Older chipsets may not work.
CRC parameter channel updates
It is now possible to set a custom polynomial on the CRC parameter channel. The message counter is moved to separate channel called CVC. It is used as a parameter connected to a JFIN, JFOUT, GFIN or GFOUT.
This makes it easier to implement CAN interfaces to e.g. sensors that include checksum and counter.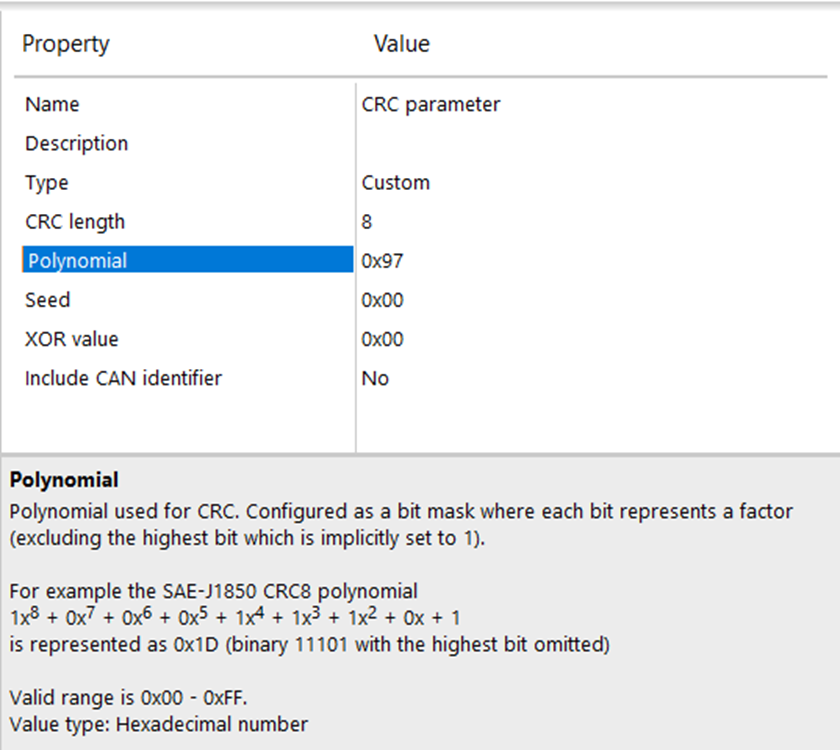 Example of CRC parameter for a Parker LORD TFD.




Touch number pad for PIN code channels
PIN code on PCC can now be entered with touch number pad. The number pad works with touch and external buttons/encoder. 
Spinner is still presented if enter PIN button was pressed with external button.


Keep connections when moving channels between function groups
If a channel is moved out of scope, IQANdesign keeps its old connections and show "invalid context" error instead of "undefined reference" error as before. This makes it easier to move channels when redesigning function group structure.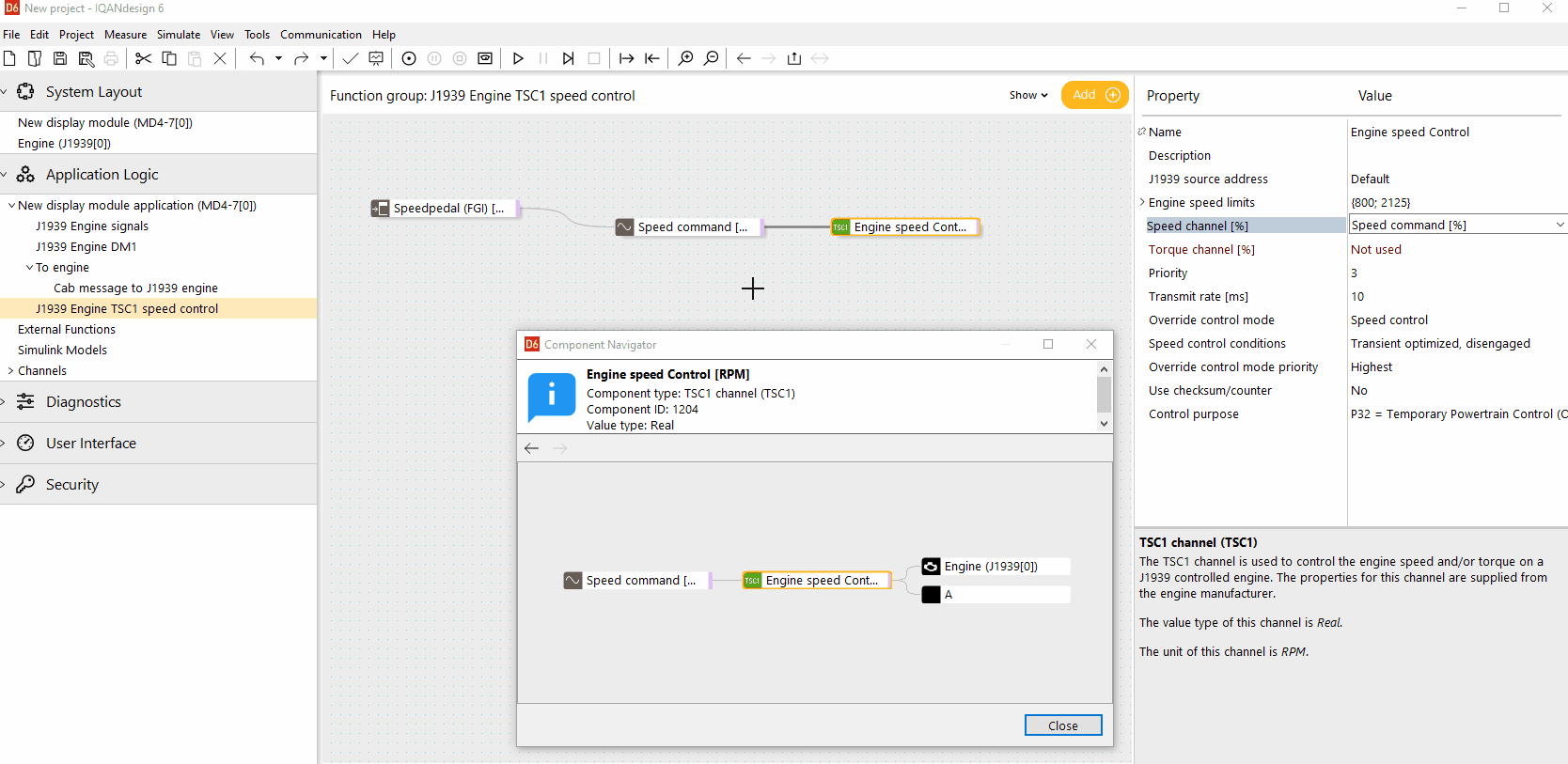 Read more in release notes
Other updates include new TSC1 properties, mixing of 11-bit generic with J1939, MD4 touch improvements, easier simulation of clone files and several bug fixes.
See release notes for details:
https://divapps.parker.com/divapps/iqan/Downloads/IQANdesign%206/ReleaseNotes6.08.22.htm
https://divapps.parker.com/divapps/iqan/Downloads/IQANsimulate%206/ReleaseNotes6.08.16.htm
https://divapps.parker.com/divapps/iqan/Downloads/IQANrun%206/ReleaseNotes6.08.20.htm
https://divapps.parker.com/divapps/iqan/Downloads/IQANscript%206/ReleaseNotes6.08.13.htm