Questions

Question 1:

Now that we can put a Generic Can Bus on a J1939 Bus,  Is there any reason we cannot support a Generic Bus with a Diagnostic Bus.   If I try to do this, I get an error.   
I know of this work around, but it seems like alot of work, since the principles are in place to support this on any bus that is not connected to the Diag. 
https://forum.iqan.se/communities/1/topics/1110-j1939-generic-on-the-same-bus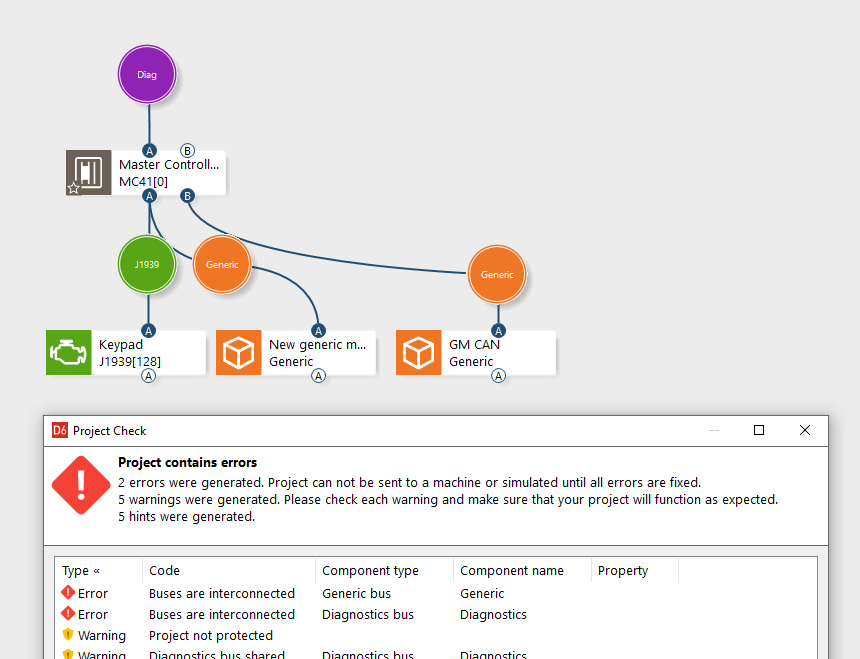 Question 2:
Is there any way to support 500k on the Diag bus.   This project I am working on, we are not using the Diag bus at all.  But we need (2) 500k busses. We are using the MC41 for Can Bus communication only, and 2 outputs for a relay.  So doubling the cost for an MC42 is out of the scope of this project and we would have to try to source an alternative controller, which I rather not do. 


Right now we are using (100/year) MC41's on a sister project to this one  (which just started this month), and this project would add an addition 150/year starting next year. 
If I have to source a different controller, then all 250 trucks starting Jan 1st of 2024 will be moving away from the MC41.   Would love for some feedback, so I can start making plans of what we need to do for these 2 projects.