News

New GUI
IQANrun 7 has an updated user interface, more similar to IQANgo. 
Online operations System, Logs, Measure and Adjust are on tabs at the top of the window. 
Send operations such as send to machine and get clone are available with one click on the main menu.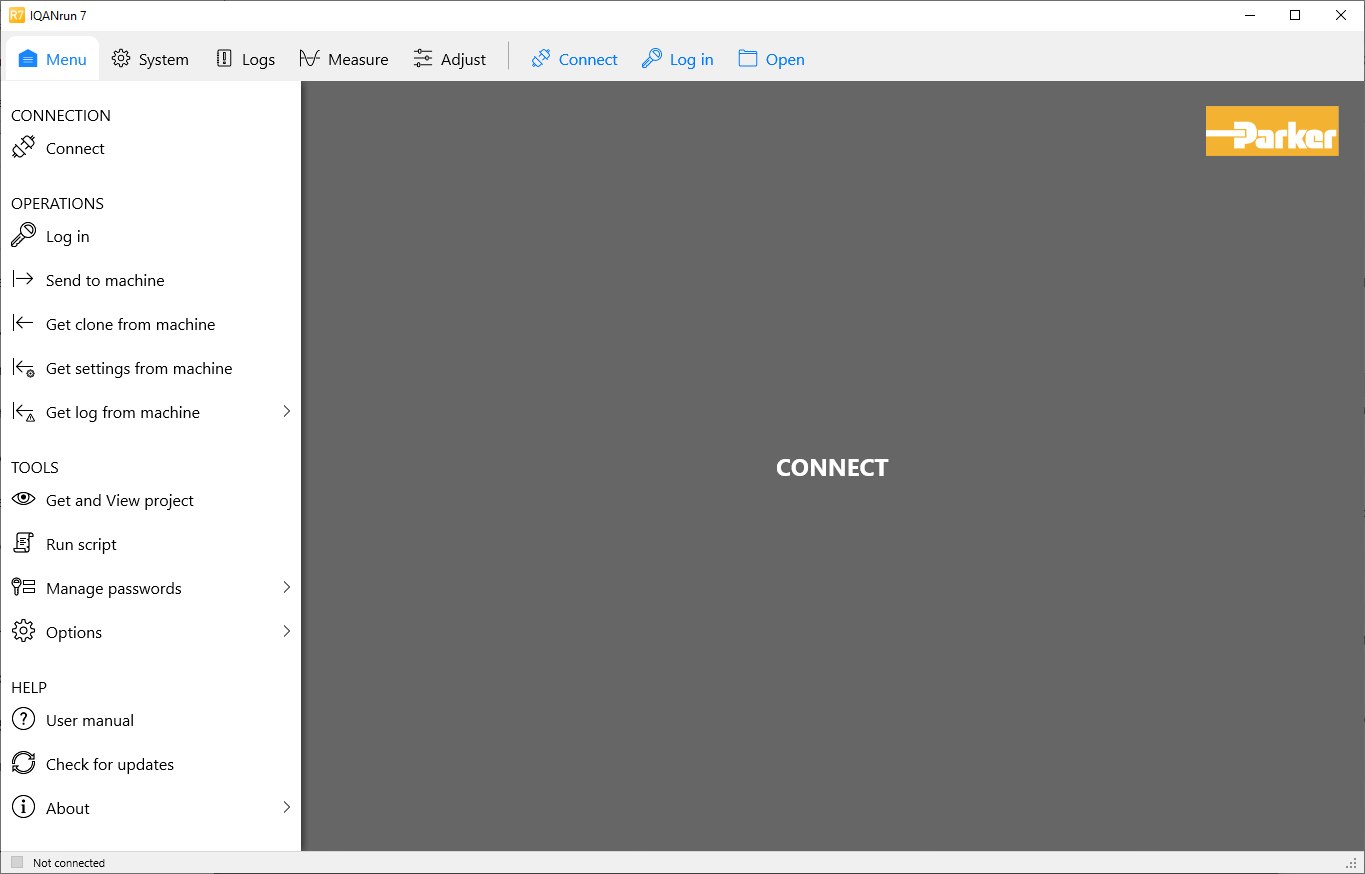 When clicking connect or selecting an operation that requires connection, a connect dialog is shown. The tab for last used interface is selected as default.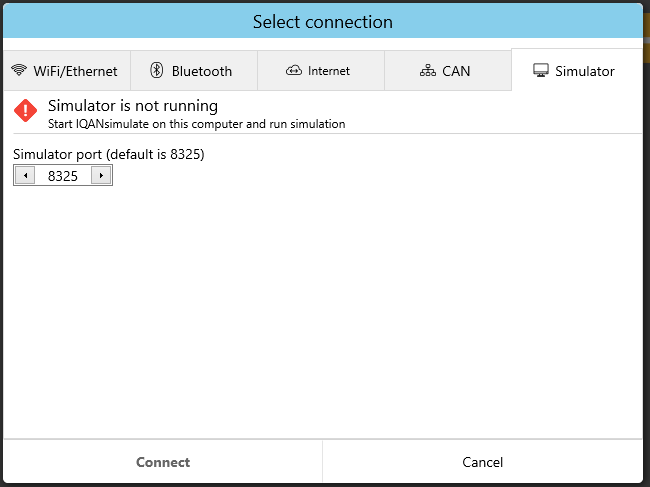 Single adjust such as function parameters can be adjusted directly when entering the adjust group, giving better overview when adjusting. Click on value to type in or use +- buttons. 

Adjust items with multiple values E.g. COUT is presented in a more compact form.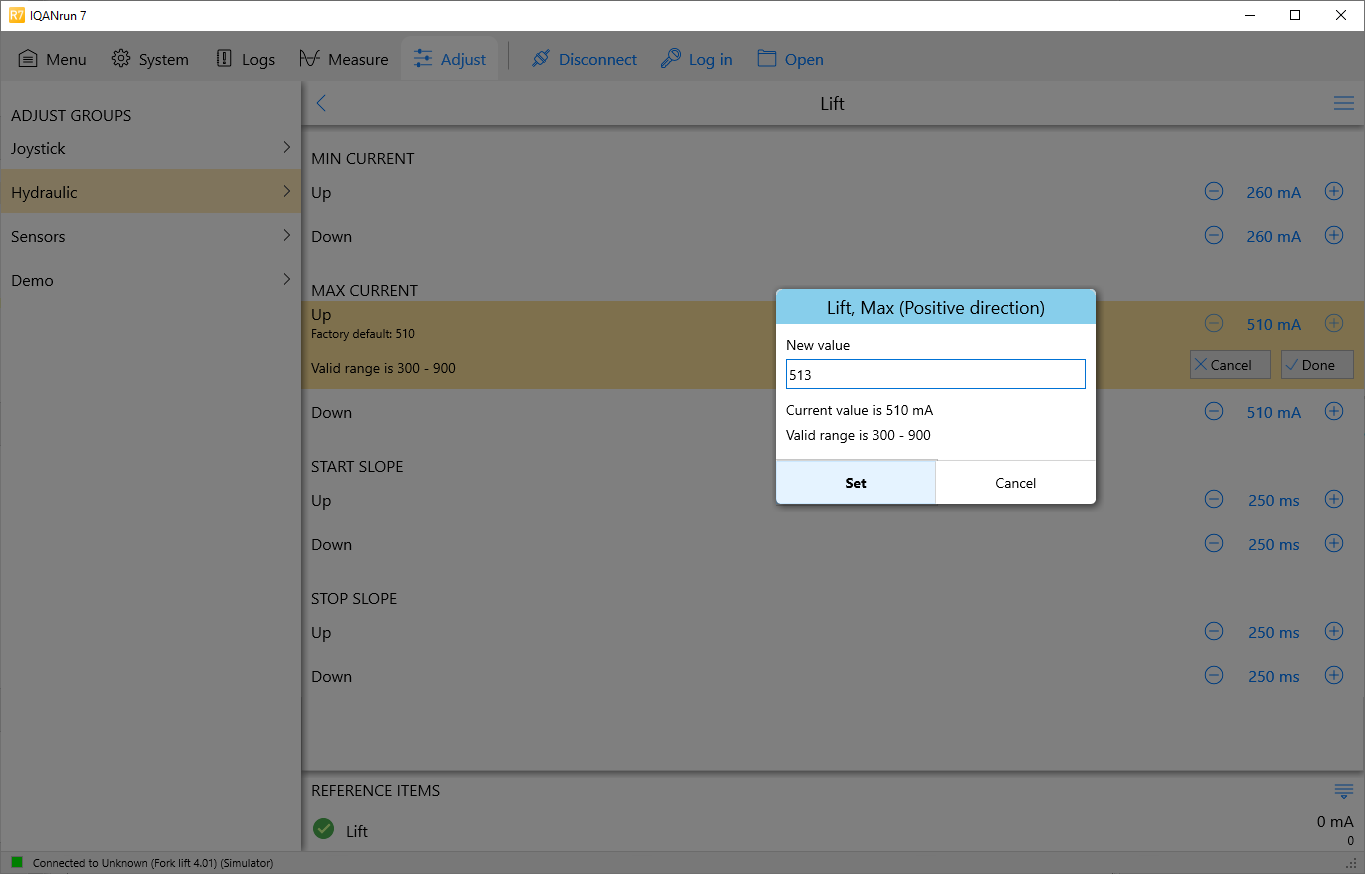 New and improved adjust view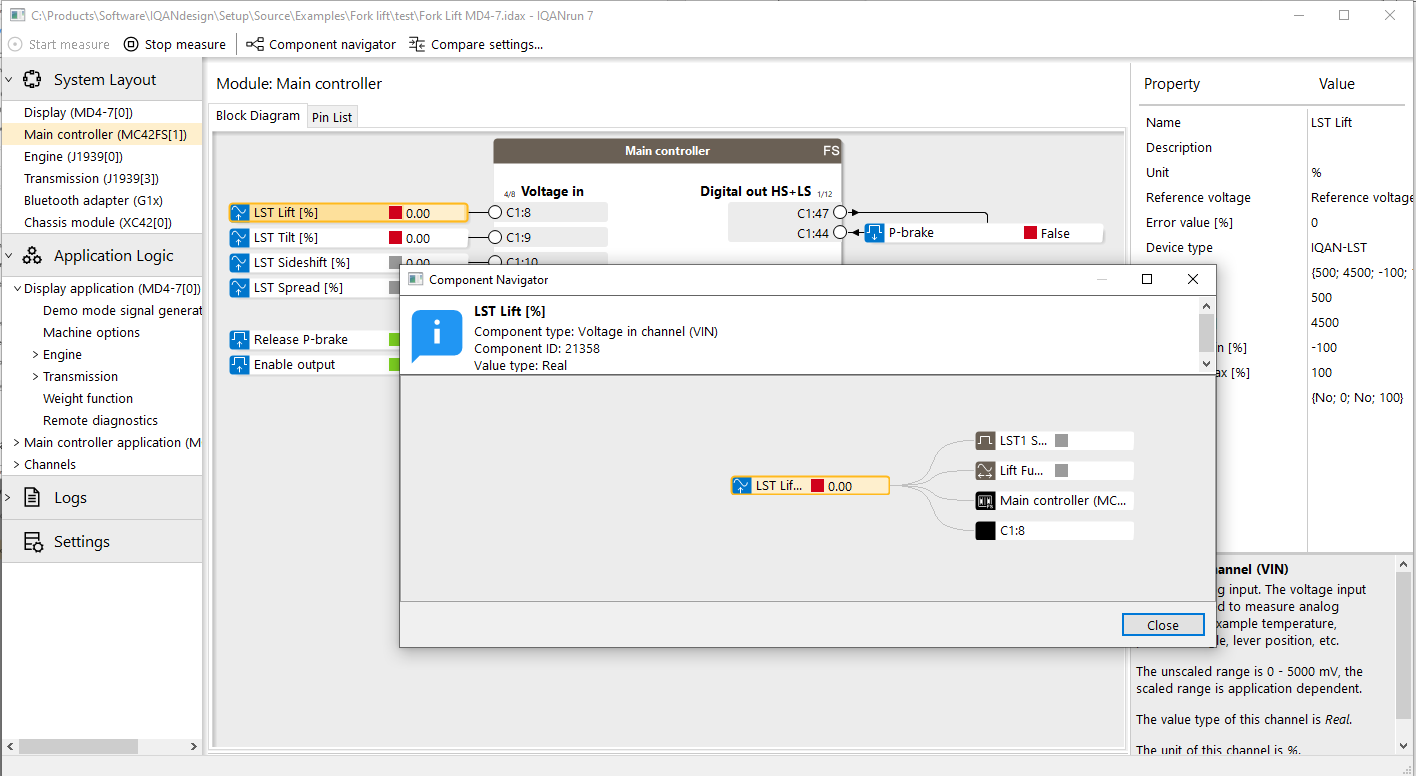 Application viewer in a separate Window
Other features 

IQANconnect free
Remote connections no longer require a separate IQANconnect license.
Inform of firmware update
IQANrun now shows confirmation dialog informing of firmware update.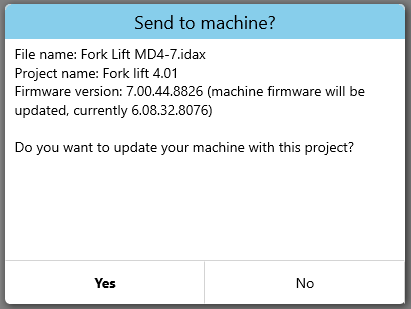 In a multi-master system, the version info shown is for the address 0 headmaster.

See also Release notes - IQANrun 7
Compatibility

IQANrun 6 compatibility
IQANrun 6 can be used with version 7 systems; online operations as well as send application and get clone. IQANrun 7 is necessary for view project.
IQANrun 7 compatibility
Support file operations down to version 3.
CAN adapters need 64-bit support
Minimum OS version Windows 10