News

In IQANdesign 3.14, a function to view DM2 on the IQAN-MD4 was introduced. 
DM2 (Diagnostic Message 2) is the J1939 method for sending old error codes, as opposed to DM1, that are used for active error codes.
Just like DM1, the DM2 consists of SPN (Suspect Parameter Number) and FMI (Failure Mode Identifier). For DM2, another value is also relevant, the OC (Occurrence Count).
In the IQAN-MD4 menu system, select Info, Modules and the J1939 module you want to view.

Here you will see a list of all the currently active faults, DM1. 
The clear text interpretation of the SPN (e.g. Engine oil pressure for SPN 100) is taken from the SPN channel name in IQANdesign. 
To get DM2 messages, press the menu symbol to the right.

To view the DM2, you will need a physical MD4, here is an example of how the list could look: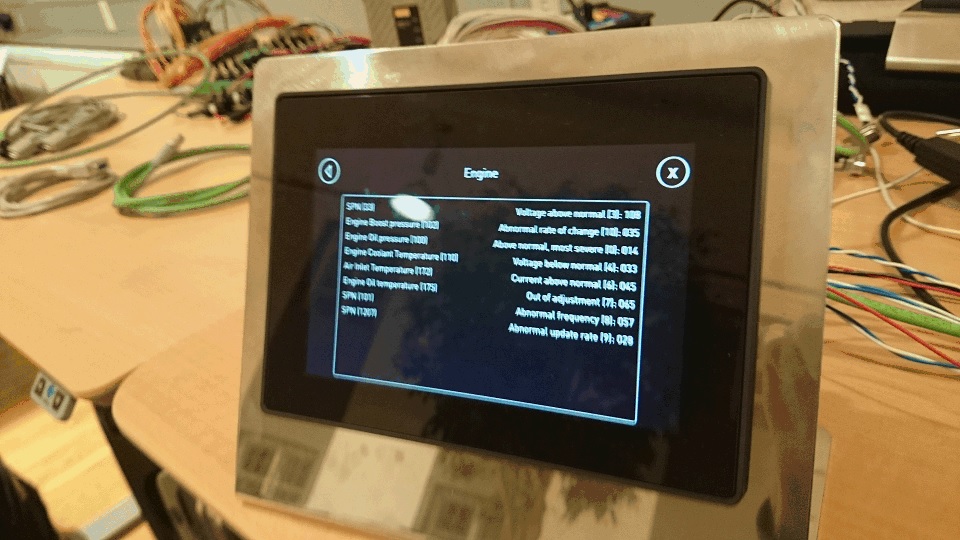 For both DM1 and DM2, there is a limit of maximum 10 unknown SPN:s that do not correspond to a SPN channel. If you have more unknown SPN:s, you will not see them all.
Note that you will have to enable DM2 in the application. The property is on the DM1 channel. Only works on MD4.