Questions

Hello,
This happens in a system with just an MC43, and no other connection than Ethernet.
Same hardware and software without problems on previous machines.
After successfully sent the project to the system (through Ethernet, and from IQAN Run or from IQAN Design ), when trying to go online the following screen appears: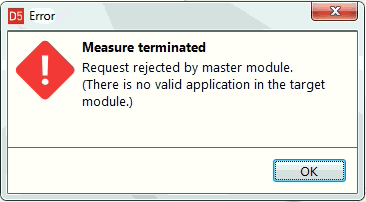 (from IQANDesign 5 Latest version, after trying to go online)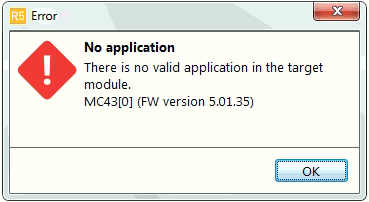 (from IQANRun 5.01, after trying to get system info,or enter Adjust, or whatever)
It seems the module lights blink the following way:
4xRed,

2xYellow + 2xYellow + 1xYellow + 3xYellow
All short blinks...probably.
Any hint?
Thanks a lot.