Questions

Hi there!
I've got a small problem and i had this before but it went away every time but i dont know how to fix my problem
if i start up my MD4-5 it shows our own startup screen (this is good) and then, after the startup, it shows an error message: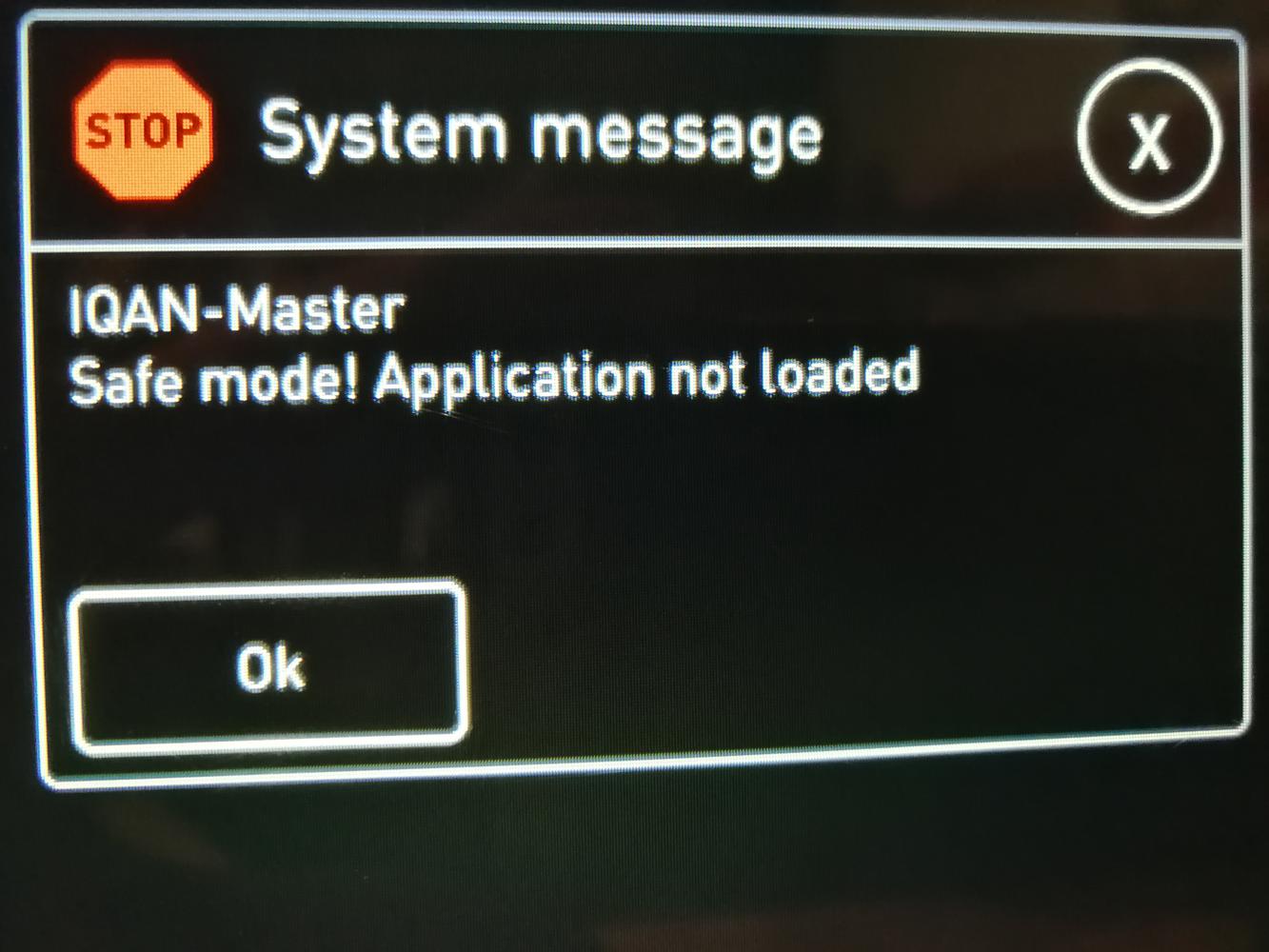 and it stays in this screen.
I've connected the Bat+ to 24V bat- to the ground and the RTC to the 24V with a 1.5K resistor.
is there any reason why this could happen?
Theleo De Bruyn