Questions

Dragos Popa
6 months ago
in
Master modules / MD4
•
updated

6 months ago

•
3
Hello,
Our company's electric vehicle is using a MD4-10 display/controller with the IQAN software. Yesterday, the MD4-10 suddenly started to show lines of color on it and turned white. After a reboot, the screen seems to open but only showing a white screen and we are not able to communicate with it through an IQAN ethernet connexion.
We are trying to figure out what exactly happen so we do not repeat this mistake on the spare display that we have. 
I believe something similar happen in 2015 on another post and it had to do with the supply being too low. But it was mentioned that that issue was fixed. Furthermore, we supply 12V to the Display with a 2 A fuse as well as the RTC protection circuit that is suggested in the manual. 
- Our negative connexion is connected to the negative of the 12V battery through the vehicle's chassis. However, we also supply everything including another MD4-10 the same way. Could this cause this type of issue ? Does it need to be directly connected to the negative of the 12V battery?
- Can a short circuit between the power supply and the RTC input cause a fault of the screen, or just prevent the screen from being turned off?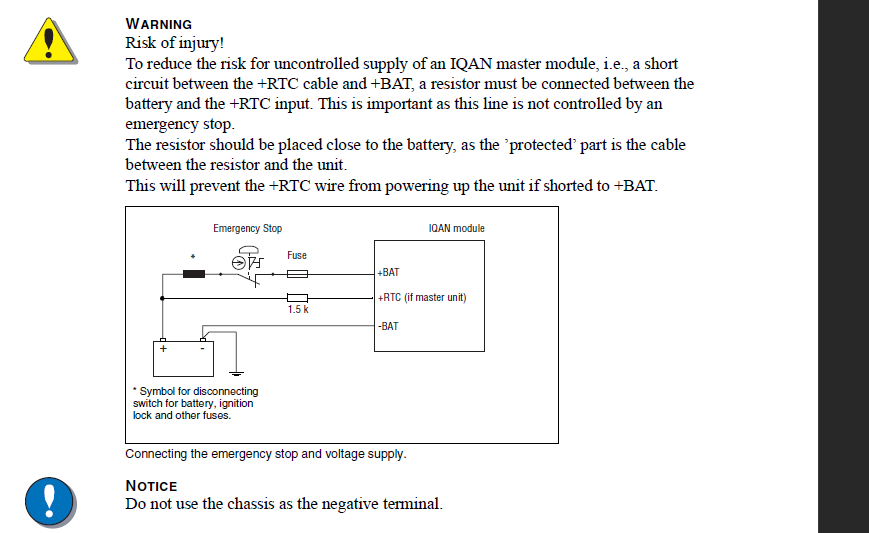 Thank you for your support.
Best.