Questions

An other bugs, or bad evolution also in IQANrun 7,
I am using two MC43 on my machines, and I know MC43 don't have RTC.
But I added an external RTC to my project, and to set it, I use IQANrun to set Time and Date in my calculator, and then I can send the good Time and Date in my external RTC.
Each time I start my machine, my external RTC set my calculators and they are with the good time and date.
But now, if I understand well, because using MC43 (without RTC), setting Time and Date is not allowed in IQANrun.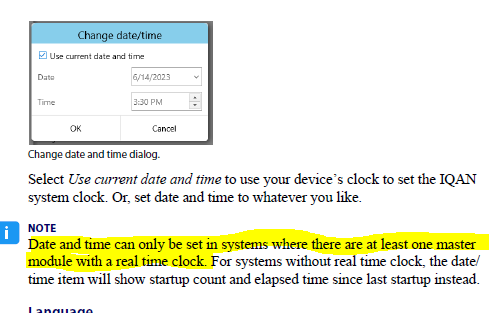 I spend hours and hours to make it working :
https://forum.iqan.se/communities/1/topics/1632-tda-message-to-set-date-and-time-of-mc43#comment-7397