News

The new IQANgo app is now available on App Store and Google Play.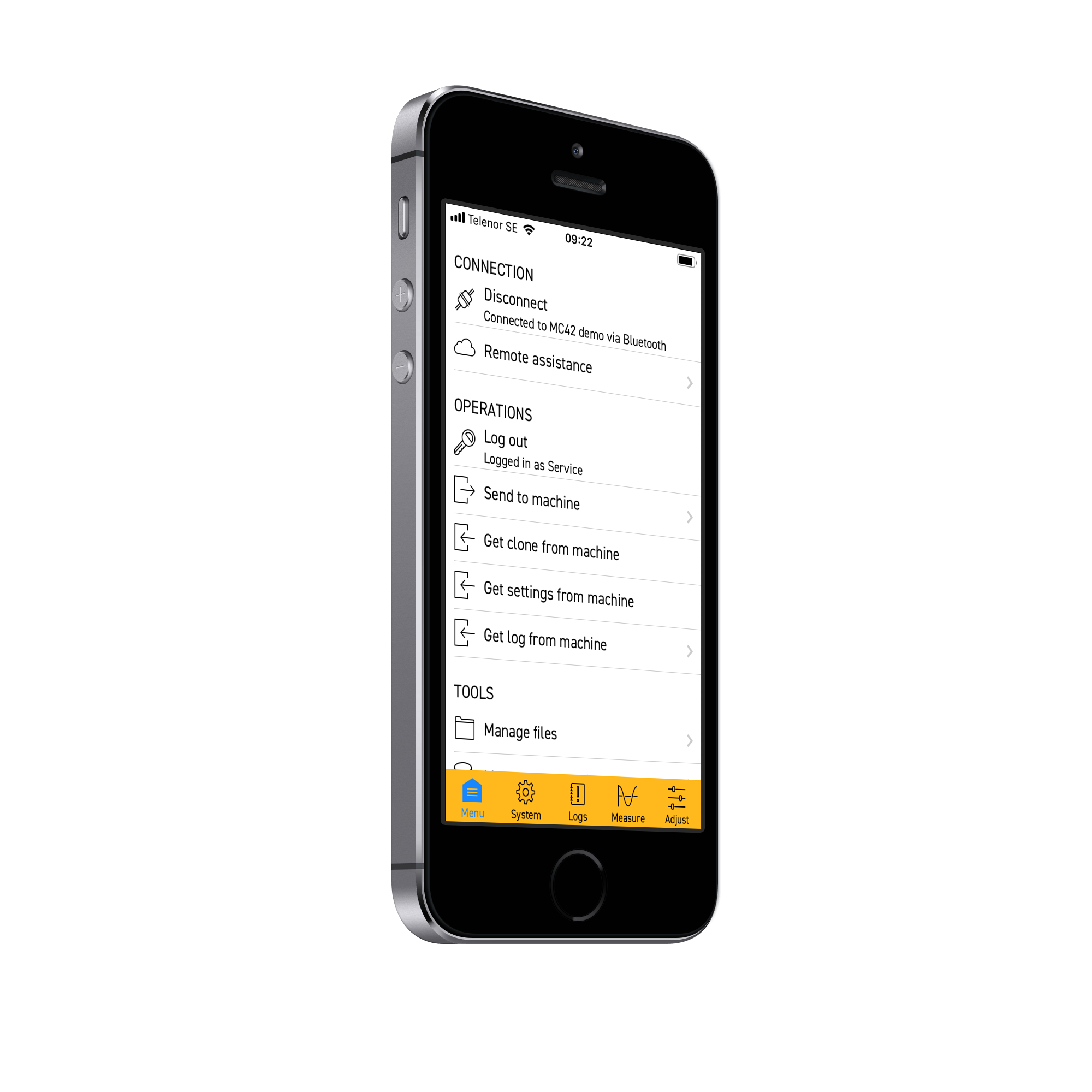 With IQANgo, the functionality of IQANrun for tablets and IQANsync is merged into one app, designed for both phones and tablets.

Main features
Measure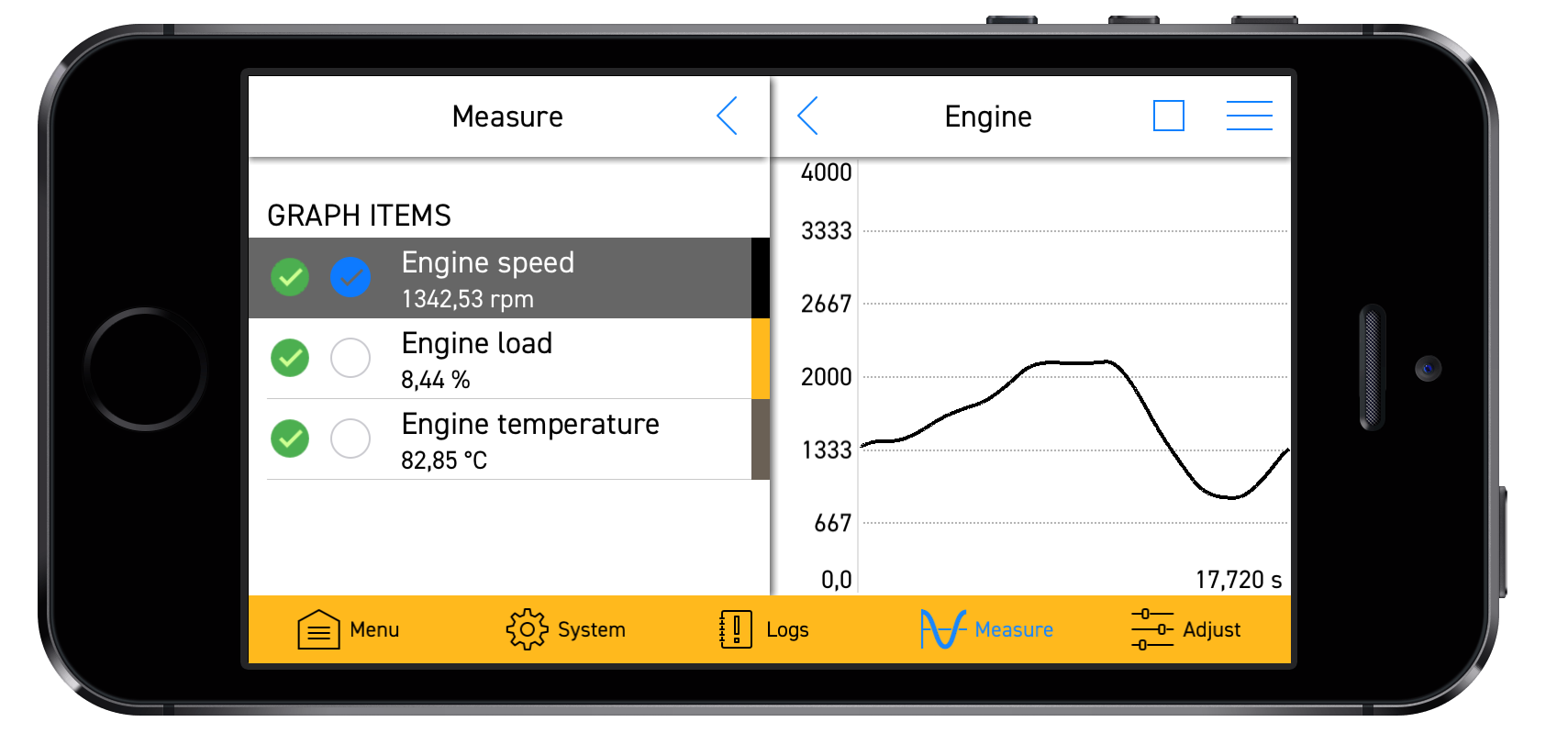 The IQANgo user interface is adapted to fit the screen size on phones, including graph measure.
Adjust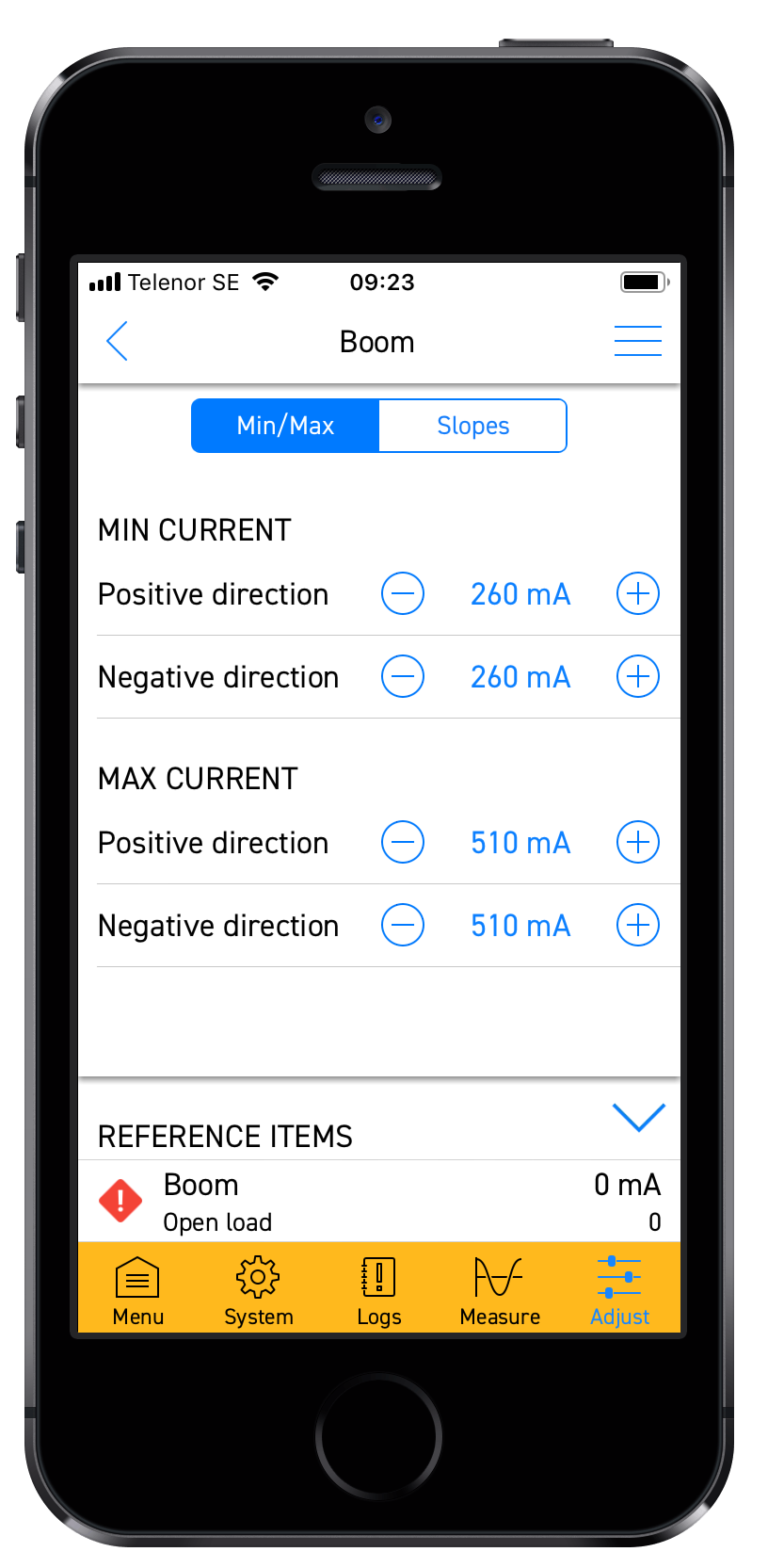 IQANgo can be used for adjusting items that are available in any adjust group in the system, similar to IQANrun for PC with a more compact user interface.
Protected adjust groups can be accessed through user login.

Send, Get and Manage files.
Send updates to machine using project-, clone- or settings files.
Tapping any of these attachments in a mail program or file explorers will launch IQANgo. In cases where this does not work, put the file under the IQANgo folder on the device.
Get clone, settings and log files.Files are stored under the IQANgo folder on the device.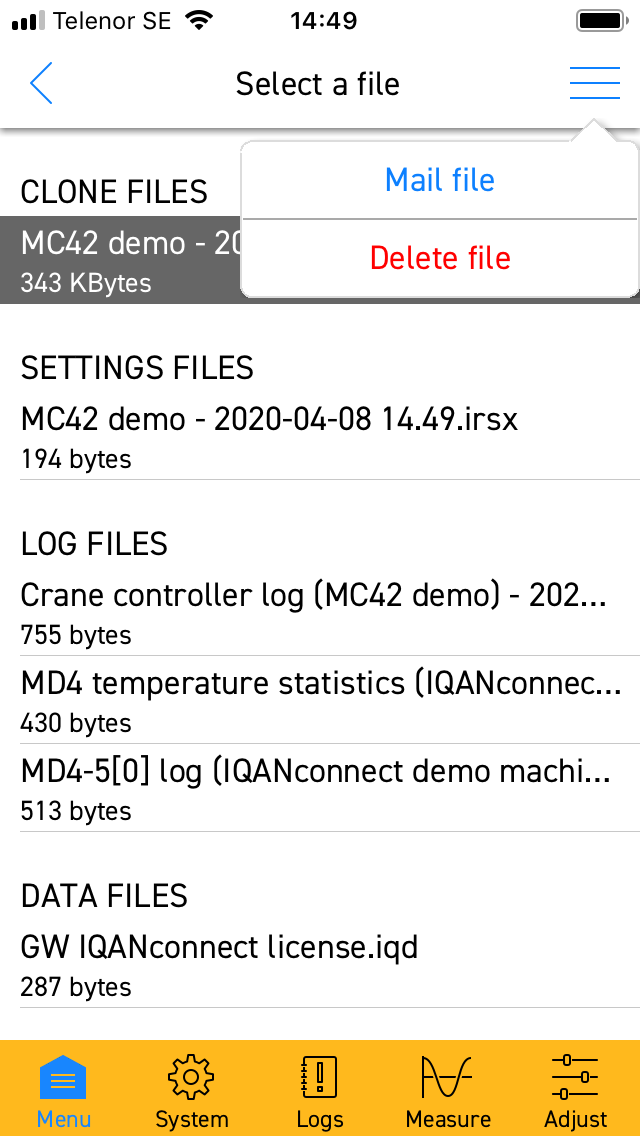 -Manage and email files stored locally on the device.
Logs
Logs can be viewed, saved (IQANrun log file or CSV) or emailed.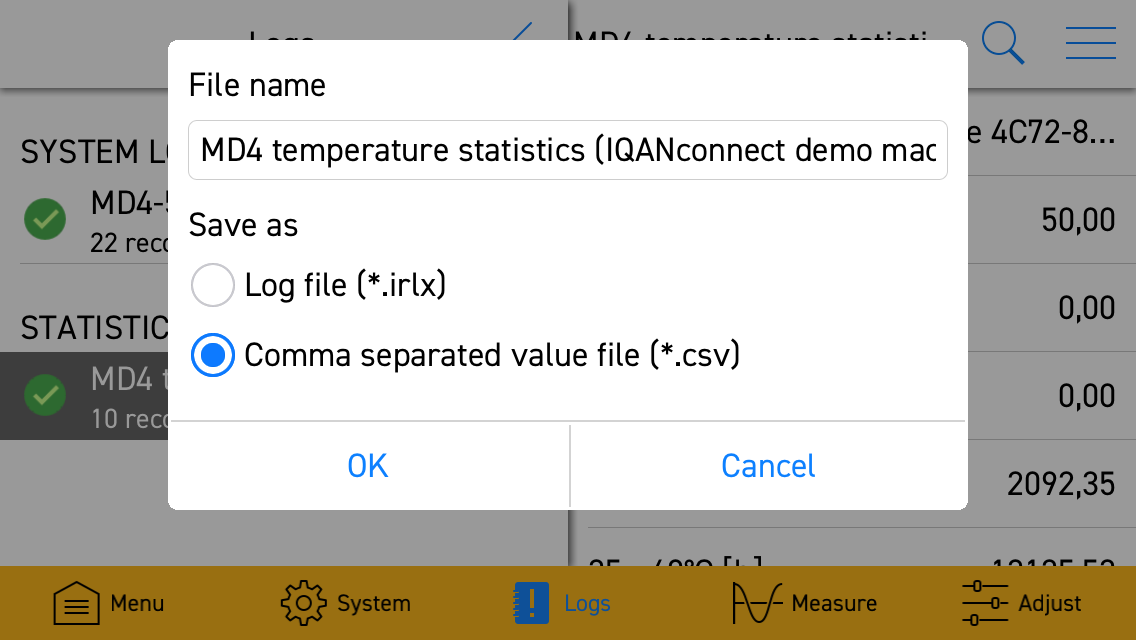 Connection
Connect to machines using WiFi, Bluetooth or via Internet.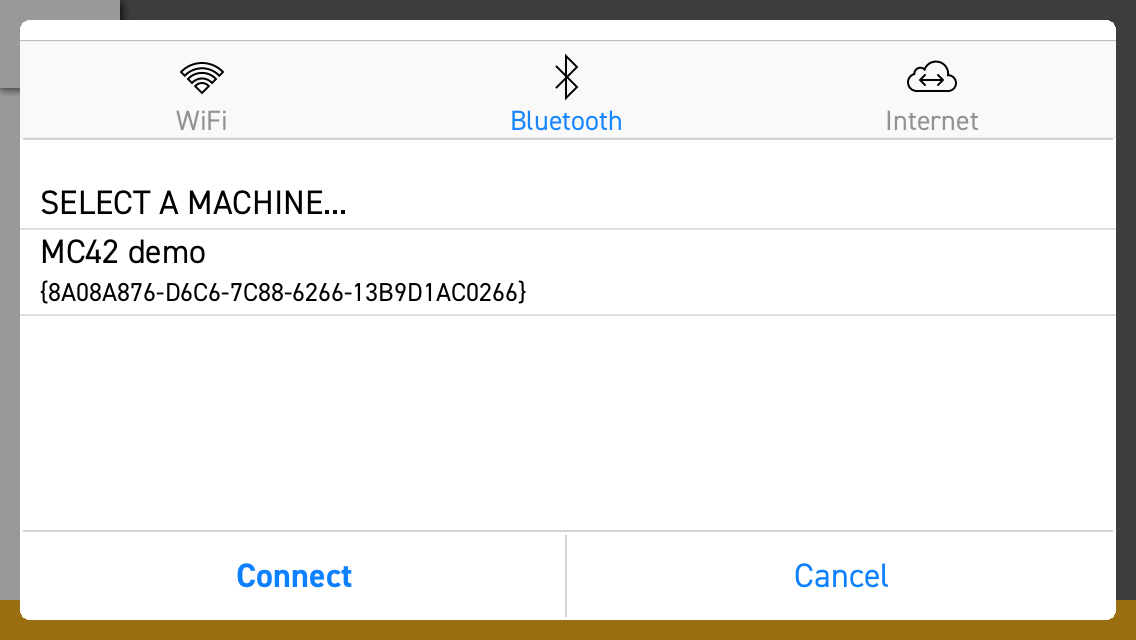 Local connections via
Bluetooth (IQAN-G11)
WiFi
Connection to remote system via internet using IQANconnect
Remote assistance -connect to internet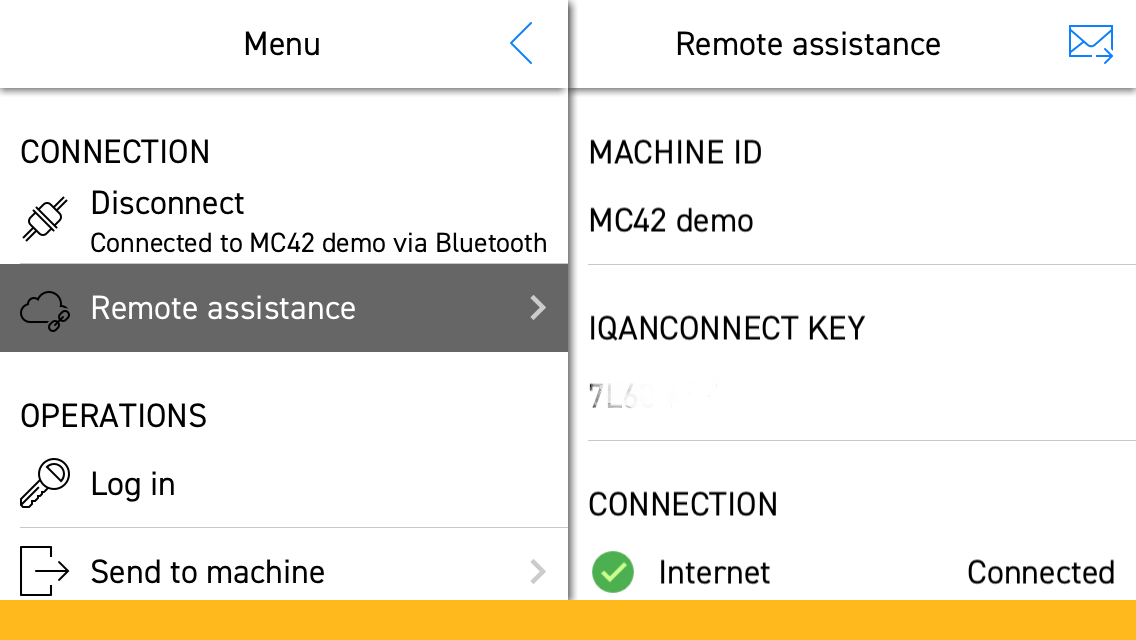 Connect machine to internet via IQAN-G11 - IQANgo app - IQANconnect
When connected, the app provides an IQANconnect key that can be emailed to a user of IQANdesign/IQANrun/IQANgo.
No license needed
IQANgo is available on Google Play and Apple App Store as a free app, no license is needed.
Advanced users connecting via Internet to remote machines need an IQANconnect license, same license as for IQANdesign and IQANrun for PC can be used.
IQANgo combine all features from the previous Android/iOS apps, IQANsync and IQANrun for tablet, including pro-features. These apps are no longer needed and will be replaced by IQANgo.